The Audio Research and Nola Room
Nola introduced the new KO (pronounced K-O) loudspeaker ($9800). It is a variation on their previous multi-driver open enclosure efforts. A lot of people think Nola speakers are phenomenal. I am not among them, though they are clearly competent. Components from Audio Research were used in the demo.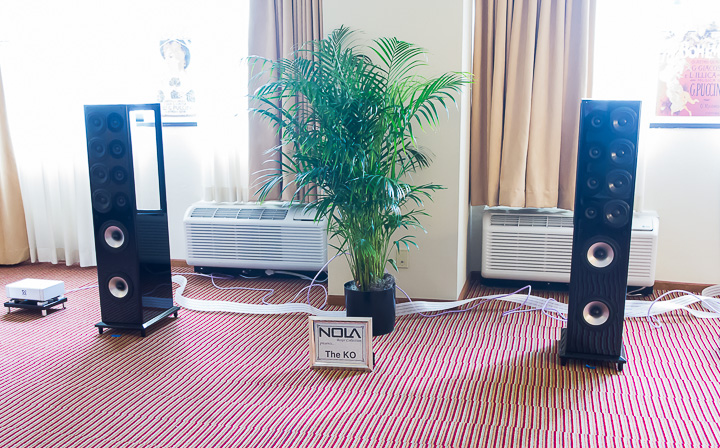 The source was Audio Research CD8 ($9995).

The preamplifier was the latest SE version of the Audio Research Reference 5 ($12,995), incorporating advancements derived from the Reference 40th Anniversary.
The power amplifier was the new Audio Research Reference 75 ($9995) which is destined to become a classic. Amplifier envy creeping in.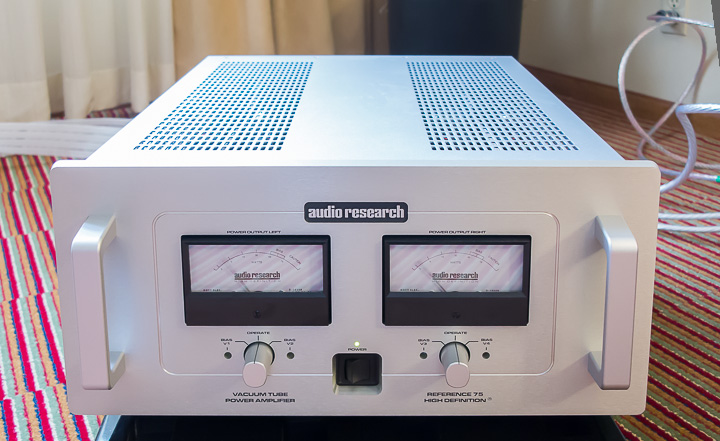 Pages: 1 2 3 4 5 6 7 8 9 10 11 12 13 14 15 16 17 18 19 20 21 22 23 24 25 26 27 28 29 30 31 32 33 34 35 36 37 38 39 40 41 42 43 44 45 46 47 48 49 50 51 52 53 54 55 56 57 58 59 60 61 62 63