The Merrill Williams, TAD, Wywires and Zesto Audio Room
Zesto Audio offered up an uncluttered room with top notch associated equipment, including the TAD CR-1 compact reference monitors ($45,600 with stands).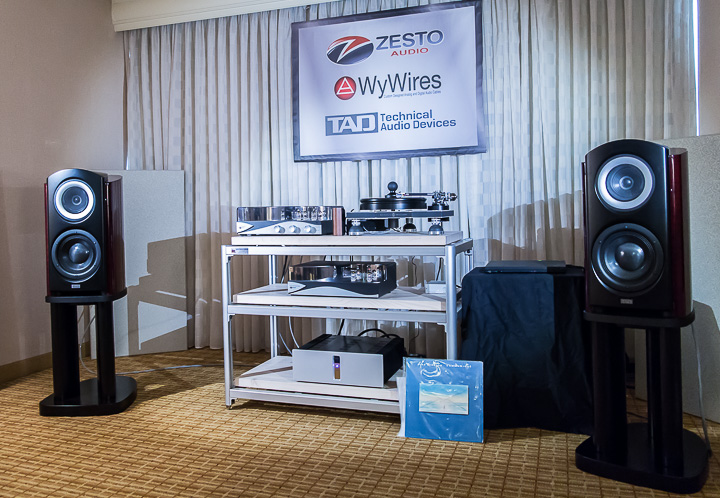 The source was a Merrill Williams REAL 101 turntable ($5900) with TriPlanar Ultimate Mk VII tonearm ($5800) and Dynavector XX2 MKII cartridge ($1985).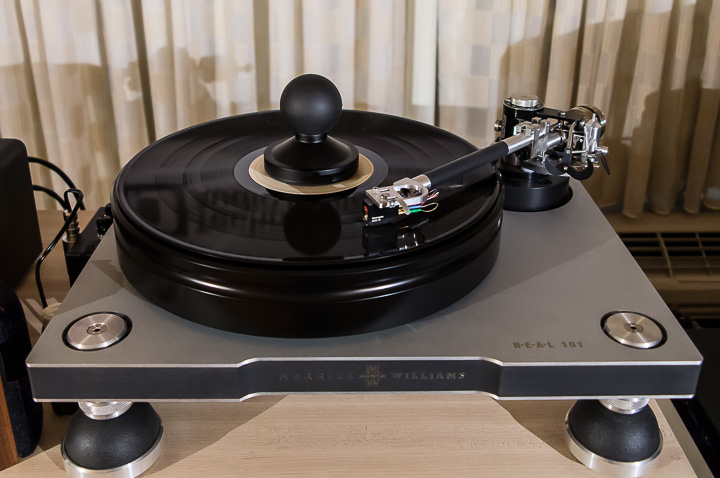 The ever popular Zesto Audio Andros PH1 was the phono stage of choice ($4300). I have one coming in for review.
Zesto Audio also showed off its new Leto preamplifier in a similarly curvy chassis ($7500).

The power amplifier was the Gamut D200 ($6000).

Cables were provided by Wywires ($399-$1599).
One of the best rooms at the show.
Pages: 1 2 3 4 5 6 7 8 9 10 11 12 13 14 15 16 17 18 19 20 21 22 23 24 25 26 27 28 29 30 31 32 33 34 35 36 37 38 39 40 41 42 43 44 45 46 47 48 49 50 51 52 53 54 55 56 57 58 59 60 61 62 63