The EMM Labs, Kimber, Pass Labs and Sony Room
I didn't notice it until I began processing my photographs, but what I thought was Sony's new SS-AR2 loudspeaker ($20,000/pair) was in fact some other Sony speaker. The SS-AR1 and SS-AR2 do not have the additional baffle and three tweeters. It is a mystery to me. The power amplifier, however, is not a mystery. It is a Pass Labs X150.5 ($5500) , the smallest Class AB they offer.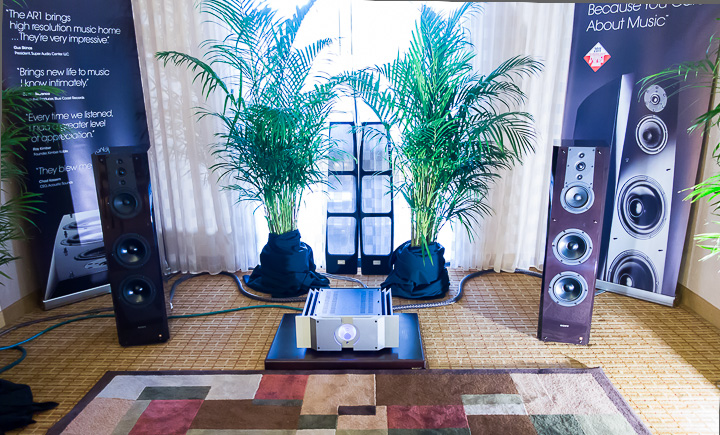 The source was the EMM Labs XDS1 SACD player ($25,000).

The preamplifier was the Pass Labs X-10 ($5250). It's a great match for the X150.5.

Pages: 1 2 3 4 5 6 7 8 9 10 11 12 13 14 15 16 17 18 19 20 21 22 23 24 25 26 27 28 29 30 31 32 33 34 35 36 37 38 39 40 41 42 43 44 45 46 47 48 49 50 51 52 53 54 55 56 57 58 59 60 61 62 63