Since AAudio Imports no longer handles distribution of Acapella horn loudspeakers in the U.S., the mighty Lansche No. 7s ($108,000/pair), also with a plasma tweeter, were on display, and sounding natural and dynamic. The high frequencies were exceptional.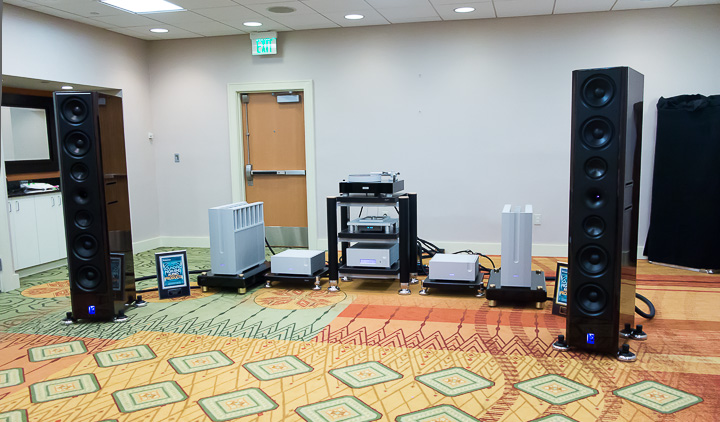 You can't have great sound without great components, and this is where Ypsilon enters the picture. Shown in the identical smaller rectangular boxes on either side of the rack were the VPS-1000 phono stage ($26,000), which Michael Fremer gave a glowing review, and the DAC-100 DAC ($29,000). The big towers are the SET-100 Ultimate monoblocks ($125,000/pair).
THe analog source was the Bergmann Sleipner turntable and linear-tracking tonearm (together, $54,000). The cartridge was a Lyra Atlas ($9800).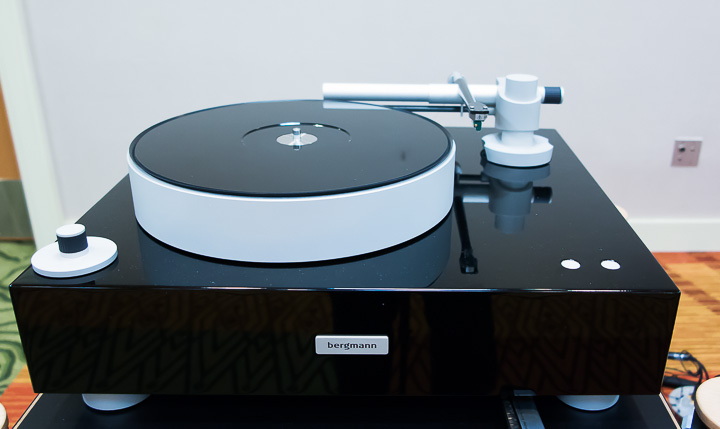 The digital source feeding the DAC-100 was the CDT-100 CD top-loading transport ($26,000).
Pages: 1 2 3 4 5 6 7 8 9 10 11 12 13 14 15 16 17 18 19 20 21 22 23 24 25 26 27 28 29 30 31 32 33 34 35 36 37 38 39 40 41 42 43 44 45 46 47 48 49 50 51 52 53 54 55 56 57 58 59 60 61 62 63