The Audio by Van Alstine and Salk Signature Sound Room
At one end of the room, Salk Signature Sound demoed its Soundscape 8 loudspeakers ($8000) along with a rack full of Audio by Van Alstine (AVA) components, whose chassis have been updated from their usual utilitarian black to a luxurious silver finish bringing them into the 21st century.
The source was a SalkStream Server external hard drive ($800) and separate Player ($1295). You can also use an off-the-shelf NAS for storage if you prefer.

The SalkStream player fed an AVA FET Valve Hybrid DAC ($2499). I was surprised it did not have a USB input which is de rigueur these days.

The DAC cascaded into an AVA FET Valve Hybrid preamplifier ($2499).
I could not tell whether the power amplifier was an AVA FET Valve Hybrid 400R ($2999) or 600R ($3499). They both use the same chassis.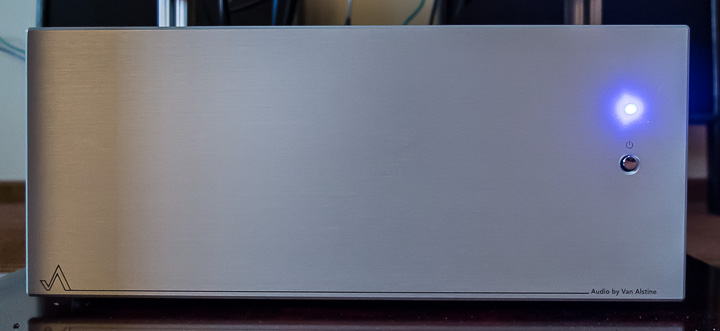 At the other end of the room Salk showed his Supercharged SoundTowers ($3495) with the same compliment of AVA components in black. The mini-monitors are custom one-offs. No price was specified.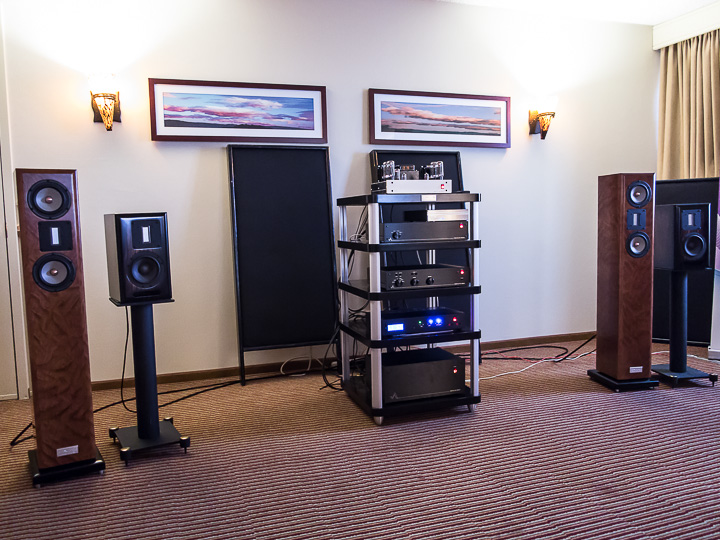 Pages: 1 2 3 4 5 6 7 8 9 10 11 12 13 14 15 16 17 18 19 20 21 22 23 24 25 26 27 28 29 30 31 32 33 34 35 36 37 38 39 40 41 42 43 44 45 46 47 48 49 50 51 52 53 54 55 56 57 58 59 60 61 62 63