The Eventus Audio, KT Audio, and Triangle Art Room
The neatest looking room featured the Eventus Audio Nebula loudspeakers ($65,000/pair) and a bevy of esoteric components.
The source was the Triangle Arts Reference turntable ($16,500) with Kuzma 4-Point tonearm ($5800).
The phono stage was the battery powered NAT Signature Phono ($7800).

The preamplifier was the NAT Symmetrical balanced line stage ($8690).

The piece de resistance was the NAT Audio Magma single-ended monoblocks ($44,990/pair), which outputs 160 watts from that striking directly-heated vacuum tube.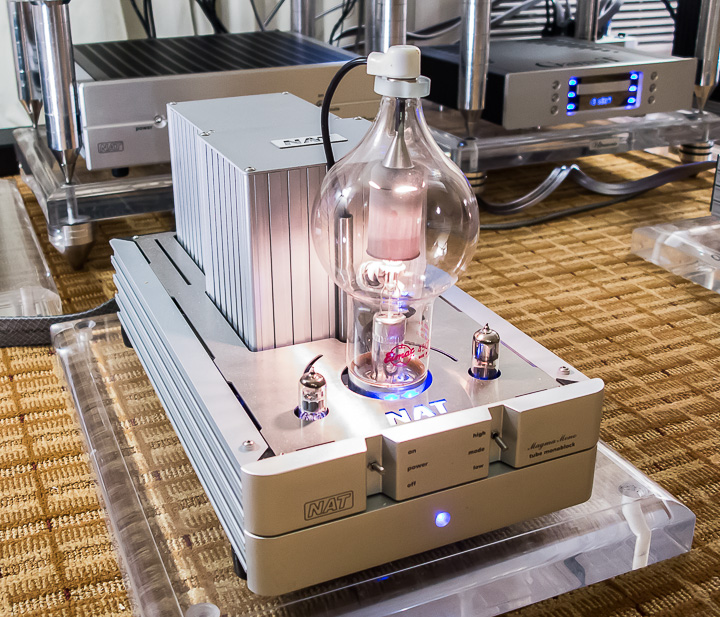 Pages: 1 2 3 4 5 6 7 8 9 10 11 12 13 14 15 16 17 18 19 20 21 22 23 24 25 26 27 28 29 30 31 32 33 34 35 36 37 38 39 40 41 42 43 44 45 46 47 48 49 50 51 52 53 54 55 56 57 58 59 60 61 62 63