The Bud Fried, Tube Research Labs, and Wavelength Audio Room
Salk Signature Sound has acquired all the rights in Bud Fried's loudspeaker designs and has first brought to market the Bud Fried Towers ($2995). They were driven by a pair of Tube Research Labs Samson monoblocks ($5500/pair).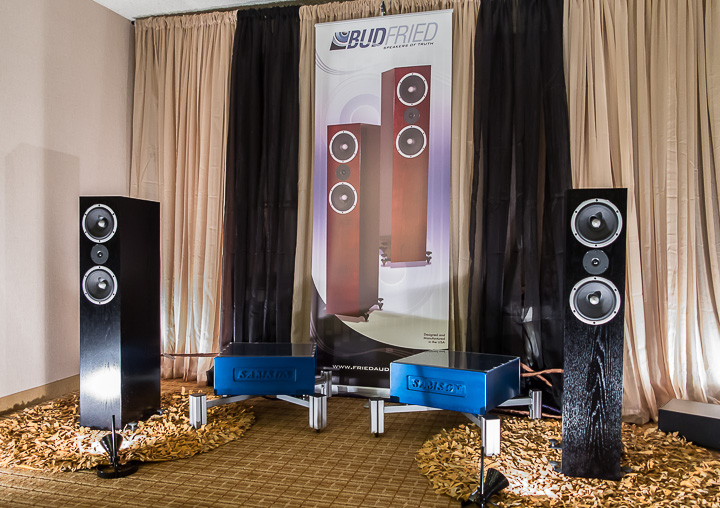 The source was a SalkStream Server. This configuration included both an player and internal hard drive ($2000). It fed a Wavelength Cosecant HS USB DAC ($3500).
The preamplifier was a Tube Research Labs Dude ($6000) in a striking blue chassis to match the Sampson power amplifiers.
Pages: 1 2 3 4 5 6 7 8 9 10 11 12 13 14 15 16 17 18 19 20 21 22 23 24 25 26 27 28 29 30 31 32 33 34 35 36 37 38 39 40 41 42 43 44 45 46 47 48 49 50 51 52 53 54 55 56 57 58 59 60 61 62 63