The Aesthetix, AMG and Focal Room
Moving to the Mezzanine, The Crestone Peak room saw the Focal Maestro Utopia loudspeakers ($50,000) driven by a pair of Asthetix Atlas monoblocks ($16,000).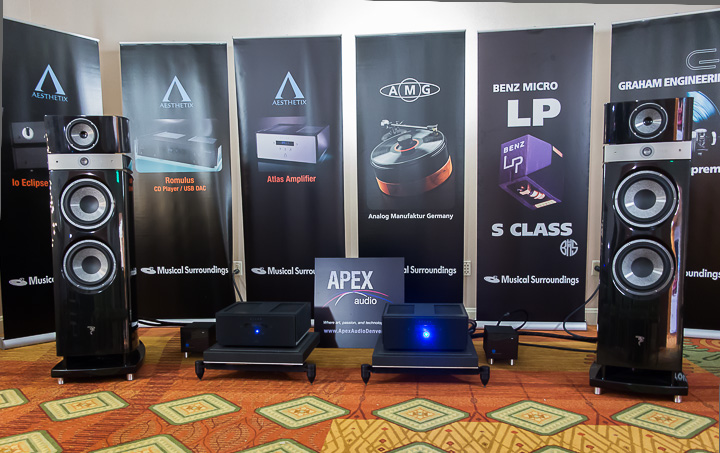 Perched atop the Critical Mass Systems stand is the quite popular AMG Viella Turntable and I2J2 tonearm ($16,500). Adjacent to it is the Aesthetix Romulus CD transport and DAC ($7000). Below, from top to bottom, left to right, are the Aesthetix Jupiter Series Io Eclipse phono stage and power supply ($18,500) and Callisto Eclipse preamplifier and power supply ($19,500).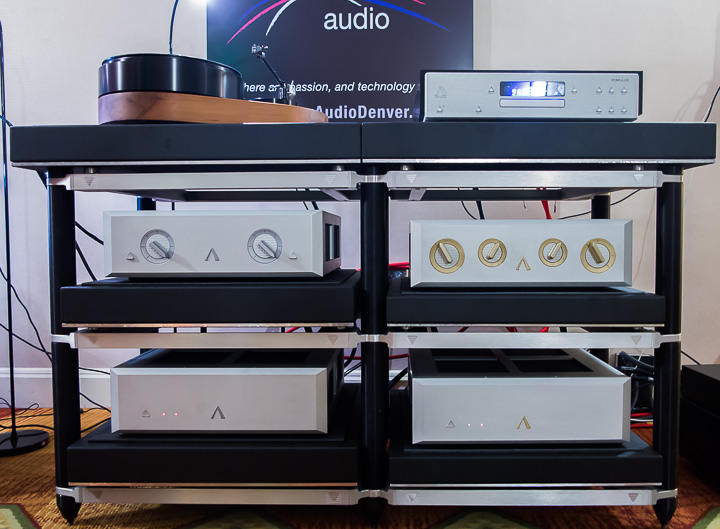 They also had on hand a Clearaudio Master Innovation turntable ($26,000) and matching Everest stand ($9000). It was outfitted with a Graham Phantom II tonearm ($4900) and the Clearaudio Goldfinger Statement cartridge ($15,000).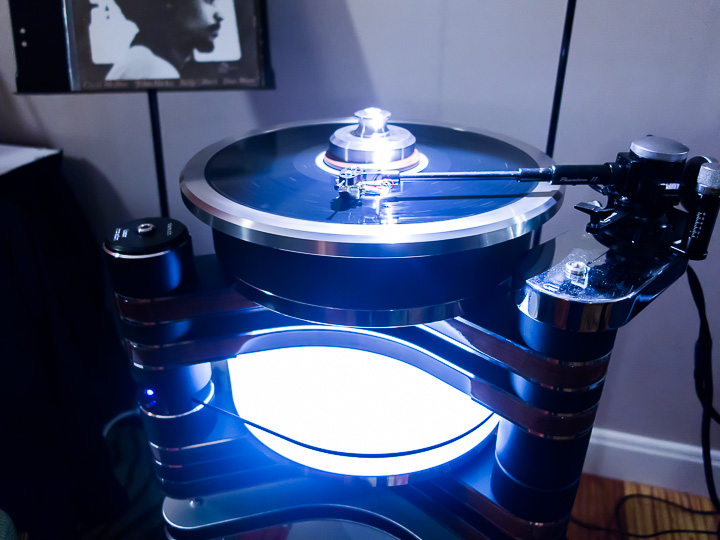 Pages: 1 2 3 4 5 6 7 8 9 10 11 12 13 14 15 16 17 18 19 20 21 22 23 24 25 26 27 28 29 30 31 32 33 34 35 36 37 38 39 40 41 42 43 44 45 46 47 48 49 50 51 52 53 54 55 56 57 58 59 60 61 62 63