The Audio Research, Krell, Mark Levinson, McIntosh, Pioneer, PS Audio and TAD
Audio Video Logic seemingly brought something from each of the lines it carries to the show to demonstrate how close the Pioneer S-2EX loudspeakers ($8700 with stands) come to the TAD CR-1 compact reference monitors ($45,600 with stands). As you might expect, the TAD CR-1s were the better speaker.
The Source was the PS Audio PerfectWave Transport ($3999) and the PerfectWave DAC ($3999).
The preamplifier was an Audio Research Reference 5SE ($12,999).
The power amplifier was the Mark Levinson No. 532H ($8500).
Gotta love those meters on the McIntosh MPC1500 power conditioner ($4500).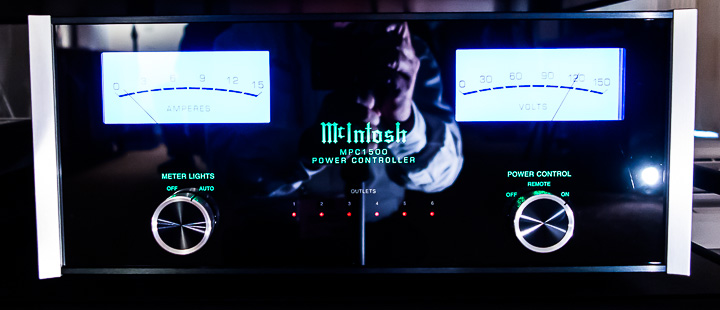 They also brought along a Krell Phantom III preamplifier ($5000) and Krell Evolution 2250e power amplifier ($8000) for show (not shown).
Pages: 1 2 3 4 5 6 7 8 9 10 11 12 13 14 15 16 17 18 19 20 21 22 23 24 25 26 27 28 29 30 31 32 33 34 35 36 37 38 39 40 41 42 43 44 45 46 47 48 49 50 51 52 53 54 55 56 57 58 59 60 61 62 63