The Abbington Music Research, Dr. Feickert Analogue and Rosso Fiorentino
The folks at Rosso Fiorentio know how to make a good speaker. They introduced their latest model Certaldo ($5995/pair) and have a winner on their hands.
The rest of the equipment was reprised from last year. Here is the ever popular Dr. Feickert Firebird turntable and DFA 12.0 tonearm (together, $12,995) with a Lyra Kleos cartridge ($1495).
The digital front-end was an AMR CD-77 CD player ($10,995) used as a transport and a AMR DP-777 DAC ($4995).
The linestage was the First Sound Presence Deluxe ($5500).

The AMR AM-777 integrated amplifier ($4995) was used as a power amplifier.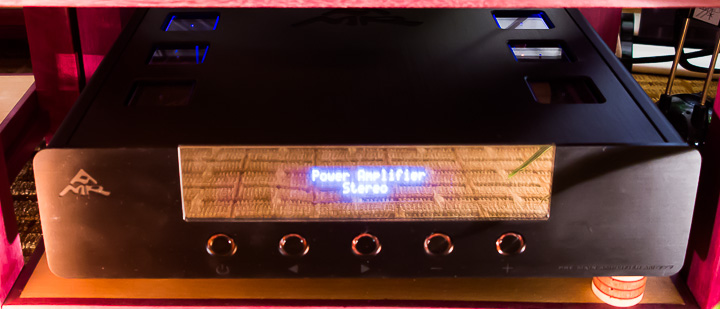 Pages: 1 2 3 4 5 6 7 8 9 10 11 12 13 14 15 16 17 18 19 20 21 22 23 24 25 26 27 28 29 30 31 32 33 34 35 36 37 38 39 40 41 42 43 44 45 46 47 48 49 50 51 52 53 54 55 56 57 58 59 60 61 62 63