The MSB Technologies and YG Acoustics Room
MSB Technologies and YG Acoustics have struck up a partnership of sorts, demoing together at the last couple of shows. In this case, MSB is using the YG Acoustic Anat III Studio Signature loudspeakers. Note that the cylindrical MSB M202 monoblocks ($17,500/pair) are in a black anodized finish, which I think looks a lot better than the blue finish you usually see them in.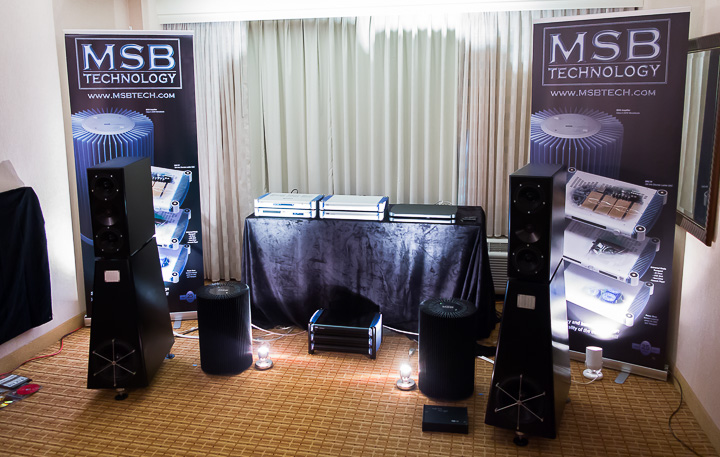 The digital front-end was comprised of a Platinum Data CD IV CD transport ($3995) and Platinum Diamond DAC IV ($13,500 base price).
Excellent sound in this room.
Pages: 1 2 3 4 5 6 7 8 9 10 11 12 13 14 15 16 17 18 19 20 21 22 23 24 25 26 27 28 29 30 31 32 33 34 35 36 37 38 39 40 41 42 43 44 45 46 47 48 49 50 51 52 53 54 55 56 57 58 59 60 61 62 63