The Dolshi Audio and Wilson Audio Room
Paragon Sight and Sound brought out the big Wilson MAXX 3 loudspeakers ($68,000) for its demo. Of course, they were too big for the room, but the still sounded pretty good in the back row. The amplifiers were the Dolshi Jhor monoblocks ($28,995/pair).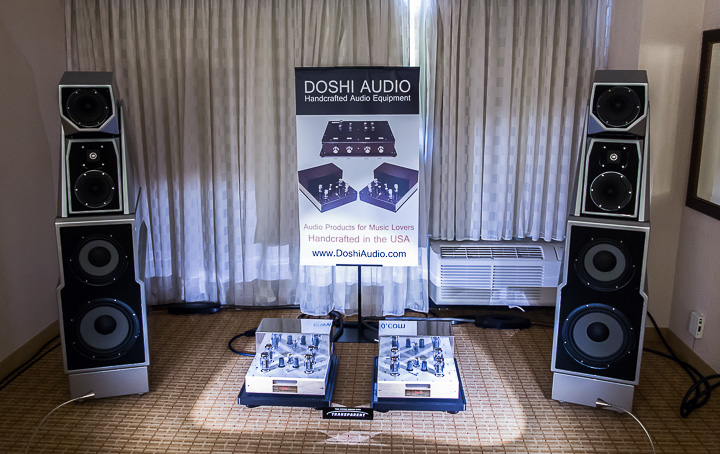 They also brought along a Technics RS1500 reel-to-reel tape deck with the playback heads wired directly to a Dolshi Alaap v3.0 tape preamp with NAB equalization. It is identical to the Dolshi Alaap v2.1 phono preamplifier ($10,995), also on hand, other than for the equalization. The linestage was a Dolshi Alaap V.3.0 ($14,995). The turntable was an SME 20/3 with Series 5 tonearm (together, $15,500) fitted with a Urushi Vermillion cartridge ($5850).
Pages: 1 2 3 4 5 6 7 8 9 10 11 12 13 14 15 16 17 18 19 20 21 22 23 24 25 26 27 28 29 30 31 32 33 34 35 36 37 38 39 40 41 42 43 44 45 46 47 48 49 50 51 52 53 54 55 56 57 58 59 60 61 62 63