The AMG, Audio Research and Vandersteen Audio Room
Audio Research and Vandersteen reprised their room from last year, right down to the candy-apple red Vandersteen Model 7 loudspeakers ($50,000) driven by a pair of Audio Research Reference 250 monoblocks ($26,990).
The front panel of the Reference 250s are really elegant.
Audio Research's big news was the introduction of the new Reference 10 preamplifier ($30,000), which is supposed to be a significant improvement over the Reference 40th Anniversary model, a fact which can't sit well with their owners, whom I think probably expected it to be their statement preamplifier for longer than a couple of years. There seems to be a lot of turnover in Audio Research lineup which may have some wondering about the financial wisdom of "investing" in their top of the line. The Ref10 does have a really slick front panel touch screen setup and display.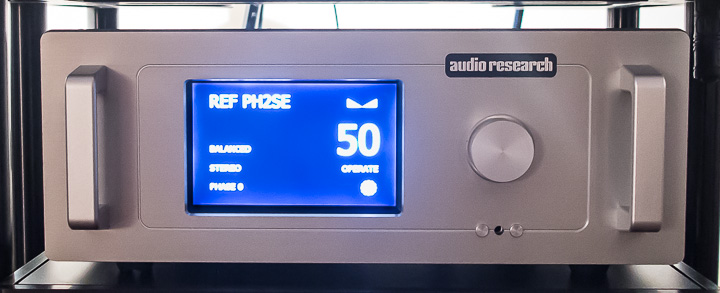 The turntable was the AMG Viella with I2J2 tonearm (together, $16,500) with unknown cartridge.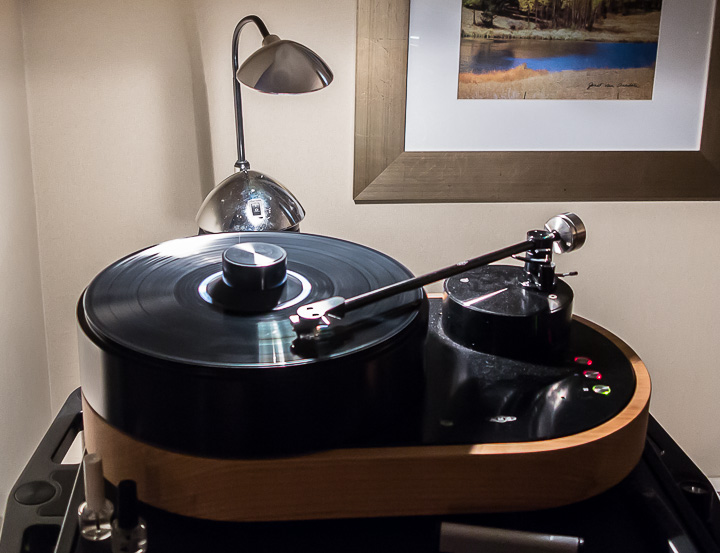 The digital source was the Audio Research Reference CD8 CD player.
Pages: 1 2 3 4 5 6 7 8 9 10 11 12 13 14 15 16 17 18 19 20 21 22 23 24 25 26 27 28 29 30 31 32 33 34 35 36 37 38 39 40 41 42 43 44 45 46 47 48 49 50 51 52 53 54 55 56 57 58 59 60 61 62 63