The Antelope Audio, KR Audio and Von Schweikert Audio Room
Antelope Audio gave an interesting demo comparing analog and analog converted to digital using its Eclipse AD/DA converter and new Rubicon phono preamplifier and AD/DA converter. I could not tell a difference over the Von Schweikert VR-35 Export Deluxe loudspeakers ($8000/pair).
Shown on the rack, top to bottom, are Antelope Audio Audio's Eclipse AD/DA converter, Isochron Trinity Master Clock, Isochron OCX-V Master Clock, and Isochron 10M Rubidium (atomic) Master Clock. That's a lot of clocks.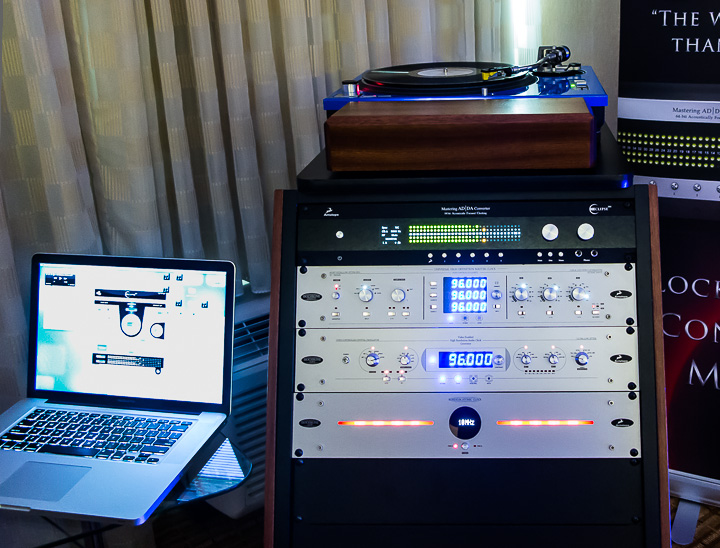 The Antelope Audio Rubicon AD/DA converter (~$40,000).
The integrated amplifier was the new KR Audio VA880.
Pages: 1 2 3 4 5 6 7 8 9 10 11 12 13 14 15 16 17 18 19 20 21 22 23 24 25 26 27 28 29 30 31 32 33 34 35 36 37 38 39 40 41 42 43 44 45 46 47 48 49 50 51 52 53 54 55 56 57 58 59 60 61 62 63