The Air Tight, Focal and Soulution Room
Apex Audio also commandeered the Blanca Peak Room to demo the Focal Stella Utopia loudspeakers ($95,000/pair), alternating between Air Tight and Soulution components. On the outside are the Air Tight ATM-3011 monoblocks ($50,000/pair) and on the inside the Soulution 700 monoblocks ($130,000).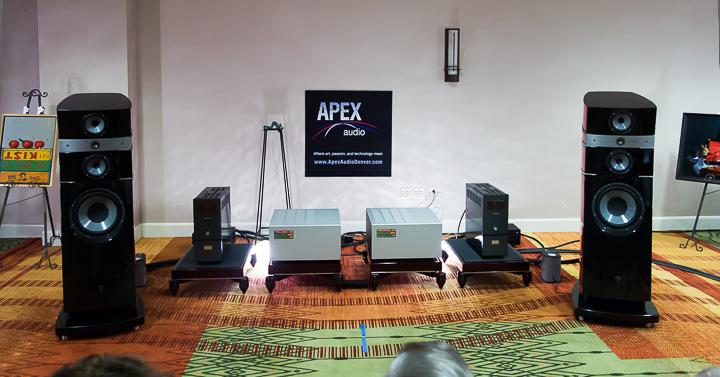 The source for demoing the Air Tight components was the Transrotor Rondino Gold Weiss turntable ($29,000), gold-plated SME tonearm, and Air Tight PC-1S cartridge ($9000).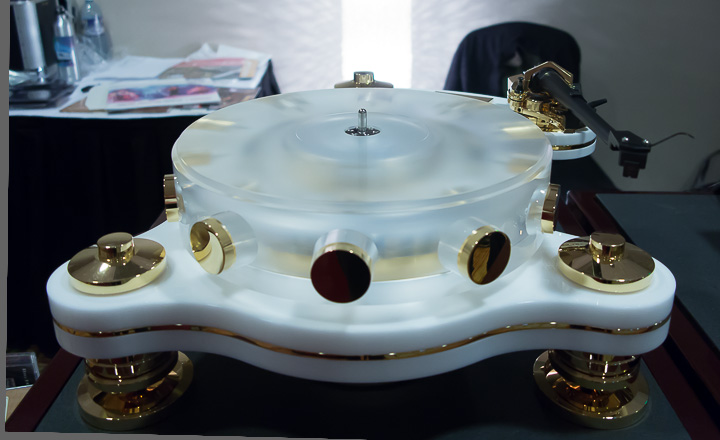 The Air Tight ATE-2005 phono stage ($9000) in distinctive gun-metal gray livery.
The Air Tight ATC-2 linestage ($12,000).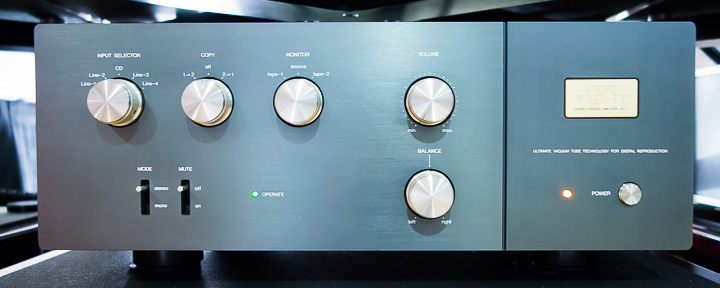 Soulution also relied on the Transrotor turntable for spinning vinyl, matched up with its own Soulution 750 phono stage ($32,500)).

The digital source was the Soulution 745 SACD Player ($80,000).

The preamplifier was the Soulution 720 ($45,000).

Apex Audio must have a rather large line of credit at its disposal.
Pages: 1 2 3 4 5 6 7 8 9 10 11 12 13 14 15 16 17 18 19 20 21 22 23 24 25 26 27 28 29 30 31 32 33 34 35 36 37 38 39 40 41 42 43 44 45 46 47 48 49 50 51 52 53 54 55 56 57 58 59 60 61 62 63