The Horning Hybrid, Thoress and TW-Acustic Room
At every show there is one room that has you scratching your head. High Water Sound is the importer for several small European audio companies whose names I had never heard of. Quick, can you identify any of the components in this room?
Those are the Horning Hybrid Aristoteles ($15,000) speakers. They each have four 8″ woofers in push/pull isobaric alignment per side, with Horning's wave-guided tweeter and denuded Lowther midrange. System sensitivity is 96dB. The cabinets are a special design called H.D.A.Q.C.S. (Hørning Double Assymmetric Quarter Wave Cabinet/Enclosure System).
The turntable was a TW-Acustic Raven Black Night with copper platter ($40,000) with TW 10.5 tonearm ($5500) and Dynavector XV1T cartridge ($9000).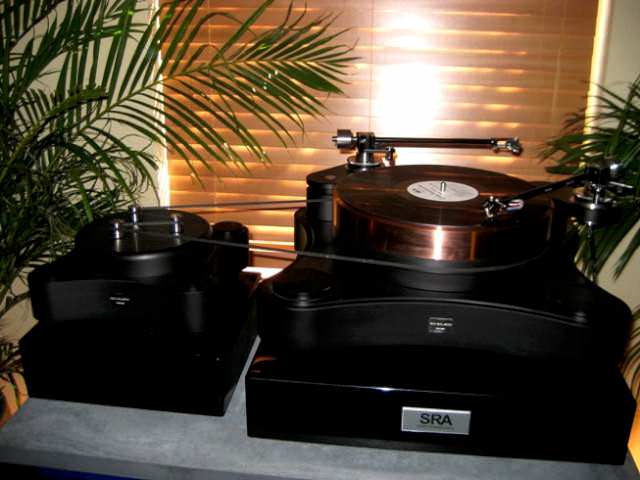 TW-Acustic Raven phono preamp ($9,000) served as the bridge between the Dynavector cartridge and Thoress line preamp ($8,000).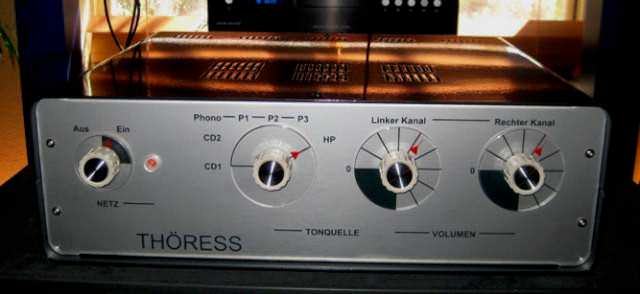 Thoress manufactures both 300B ($10,000) and 845 power amplifiers.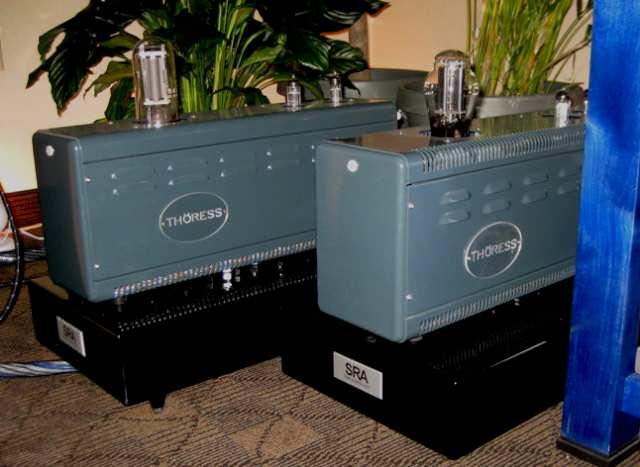 Here are some interior shots of the Thoress preamplifier and 845 amplifier. The construction method reminds me of that used in the early Fender guitar amps.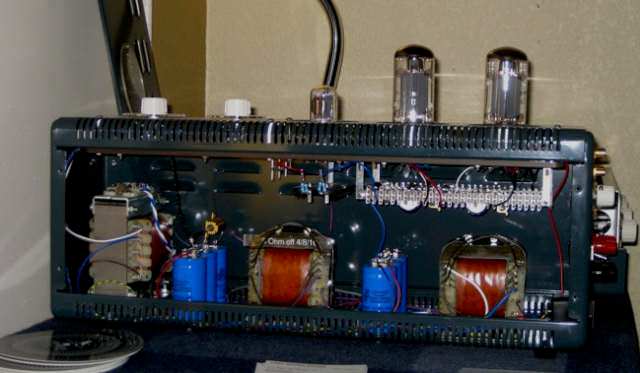 All in all the sound was very good, but I can't understand why anyone would want to go down this road.
Pages: 1 2 3 4 5 6 7 8 9 10 11 12 13 14 15 16 17 18 19 20 21 22 23 24 25 26 27 28 29 30 31 32 33 34 35