The Glow Audio and Sonist Loudspeaker Room
An upstart Glow Audio and Sonist Loudspeakers teamed up at AXPONA. Sonist demoed its larger Concerto 3 ($3,495 for standard finish) and debuted it somewhat smaller Recital 3 ($1,795 standard finish) speakers. The Concerto 3s are 95db efficient and go to 30Hz while the Recital 3s are 93db efficient and go to 35Hz.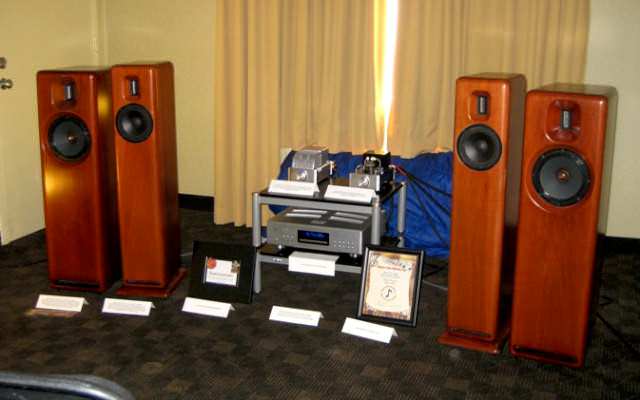 Neither the Glow Amp One EL84 SET amplifier ($684) which puts out just 5 watts/channel nor the Glow 835 directly heated triode amplifier ($795) which puts out 7 watts/channel had any trouble driving the speakers. Each has a built in USB port so you can connect your iPod directly.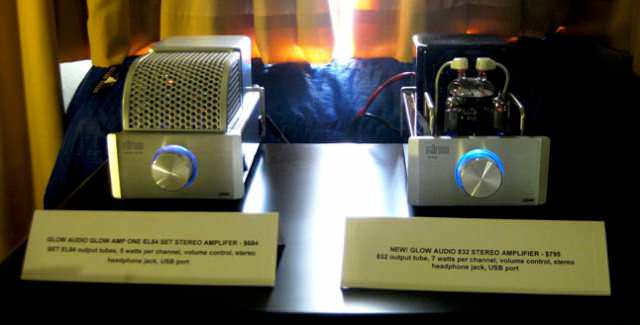 I am really enamored with the idea of using the Glow 835 as a headphone amp.
The Cary CD 306 SACD Professional ($8,995) was the disc spinner.
Pages: 1 2 3 4 5 6 7 8 9 10 11 12 13 14 15 16 17 18 19 20 21 22 23 24 25 26 27 28 29 30 31 32 33 34 35