The Operetta Room
Operetta is a brand made by Jaton, a firm based in California whose products are built in China. The are very reasonably priced considering the extremely high quality parts from Mundorf, Nichon, Wima, Vishay, and the like. The demonstration highlighted the Operetta RC2000 preamp ($1,300) and a companion solid-state AP2300AX 150 watts/channel power amplifier ($5,500). The REAL A3 floor standing 3-way dynamic loudspeaker incorporates a German sourced Mundorf air motion ribbon tweeter ($12,000). They easily better the Gemme Audio Katrina's mention above. The CD player is a prototype with name and price to be determined.
Here is an interior shot of the RC2000 preamp – a whole lot of Wima going on.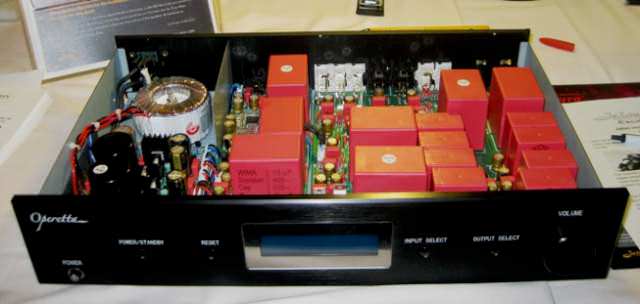 The guts of the AP2300. No wonder it weighs 80 pounds.
Here is a look at their AP5104A modular 70 watt/channel five channel amplifier ($1,995).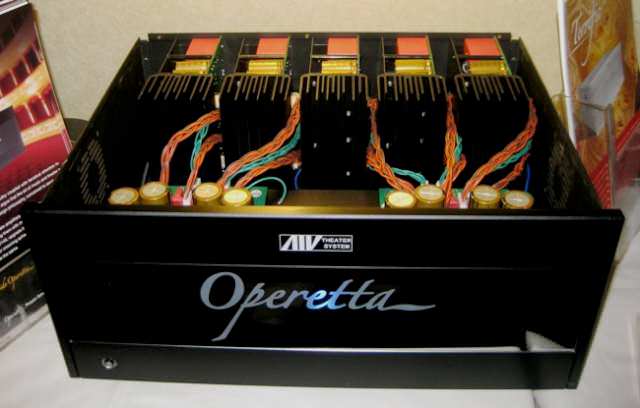 Pages: 1 2 3 4 5 6 7 8 9 10 11 12 13 14 15 16 17 18 19 20 21 22 23 24 25 26 27 28 29 30 31 32 33 34 35