The Cary Room
Cary showed two systems at AXPONA. the first was built around their Xciter 5 watts/channel integrated tube amplifier ($2,750) and 24-bit/192kHz USB DAC ($1,499) I was so impressed with from CEDIA last year, a Cary DVD8 universal player, and the brand new Sur by Jose single driver speakers ($2,000) which acquitted themselves quite well in a rather large room.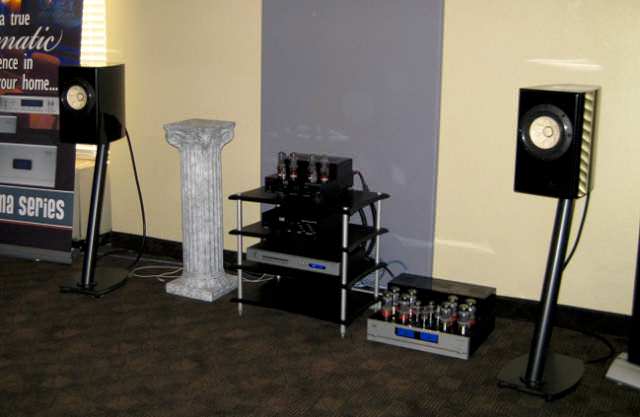 The Danish System Audio Explorer speakers ($4,500) were featured with a bevy of Cary equipment at the other end of the room.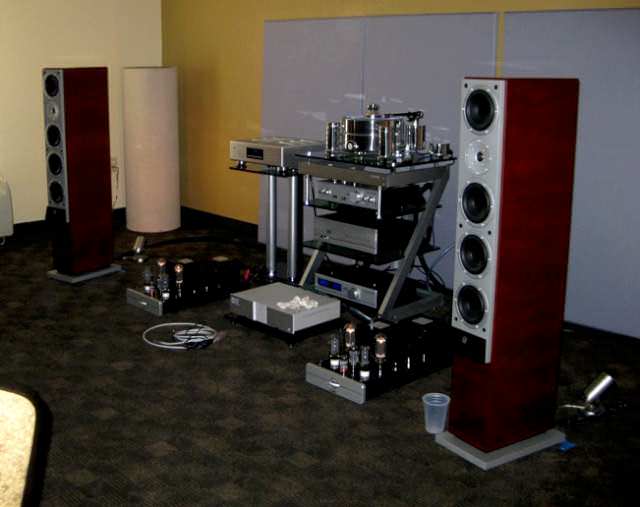 The Cary CD 306 SACD ($8,000) was seen in several rooms at the show.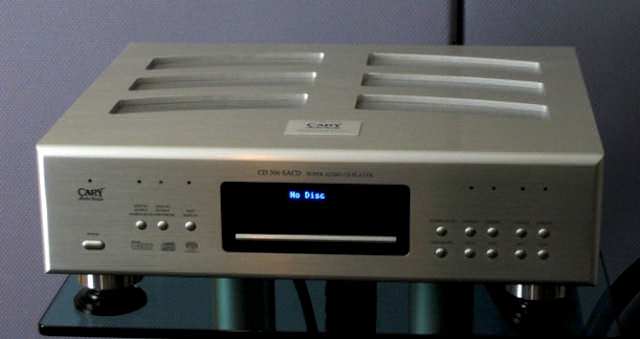 The analog source was an Acoustic Solid Royal turntable ($12,000) and Shelter Harmony MC cartridge ($5,300).
Cary supplied its new PH 302 MkII MM/MC phono preamp ($3,500) and SLP-05 line level preamp ($8,000).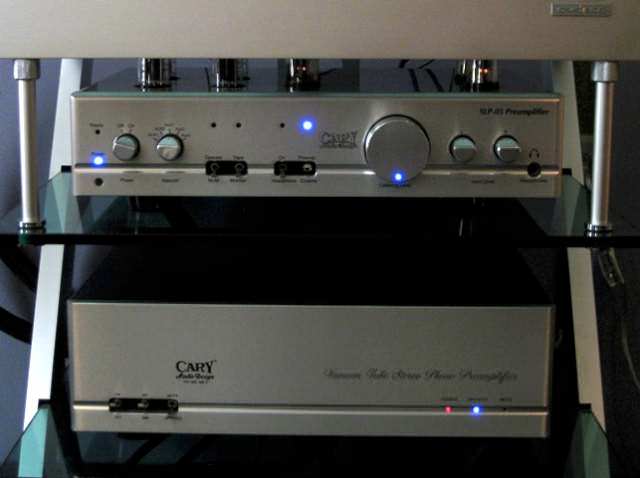 The power amps were Cary's CAD211 Founder's Edition monoblocks ($20,000).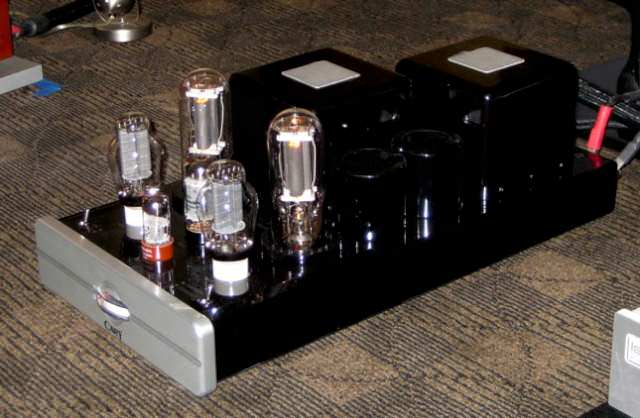 Pages: 1 2 3 4 5 6 7 8 9 10 11 12 13 14 15 16 17 18 19 20 21 22 23 24 25 26 27 28 29 30 31 32 33 34 35