The Audiowood and Glow Audio Room
Joel Scilley of Audiowood has been creating nature inspired custom turntable plinths and component chassis for a number of years. Here are some examples of his work. The photographs, however, do not do justice to the beauty of the wood.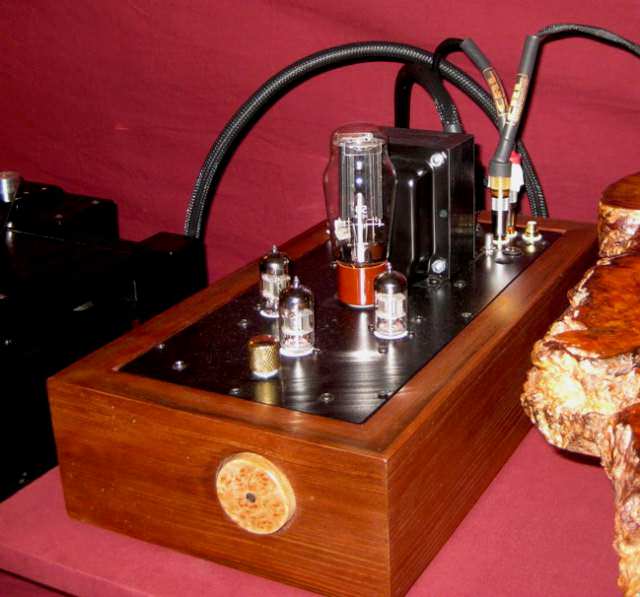 He has recently "branched" out to do iPod docks.
In addition to showing with Sonist loudspeakers, Patrick Teng of Glow Audio demonstrated his little amps with his own speakers – the Voice One ($348) with a 3 inch full range driver and newly introduced Sub One ($300) with 6.5 inch woofer. Not only are the speaker cabinets and stands made out of recycled bamboo, but the speaker cones are made of hemp and bamboo. The speakers sound considerably better than you would expect from something of their size.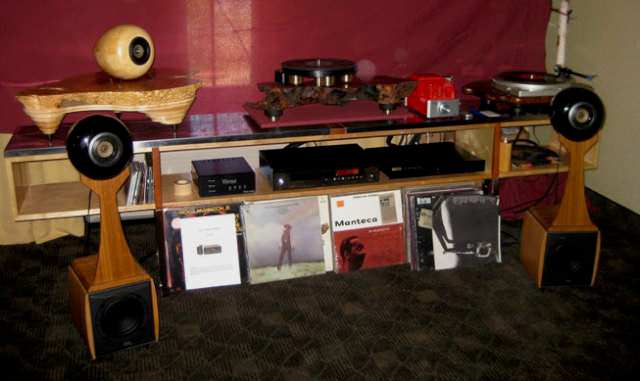 The Amp one comes in a variety of colors, including red and black.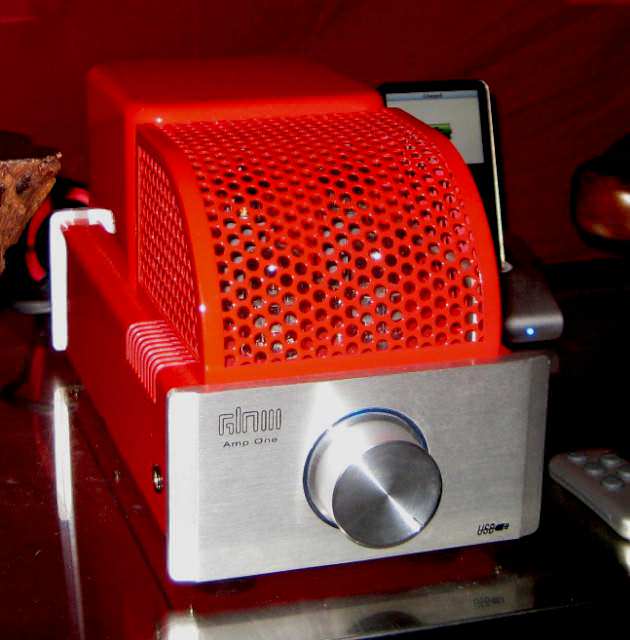 Pages: 1 2 3 4 5 6 7 8 9 10 11 12 13 14 15 16 17 18 19 20 21 22 23 24 25 26 27 28 29 30 31 32 33 34 35