The Genelec Room
A local dealer ser up a room with five HT 210B Genelec active speakers ($4,499 each) and two HTS4B Genelec subs ($5,500 each). I guess I don't like a flat frequency response in the high frequencies because I thought they were way too bright on the AIX DVD concert videos they were playing even though the treble tilt was set at -2db. Nevertheless, they did have great dynamics and you could turn the volume up to painful levels with no apparent distortion. I can see why they are popular with the home theater only crowd.
The Genelec subs HTS4B ($5,500 each) provided credible bass even in the very large room.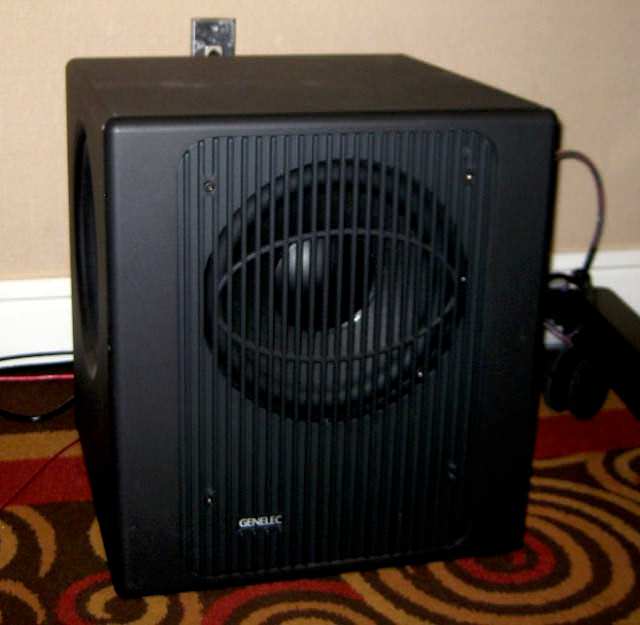 Playback was through a Lexicon RT-20 universal disc player ($4,995). The box underneath is a Millennia NESQ-2 two-channel Class A tube parametric equalizer ($4,595) which I do not think was in play.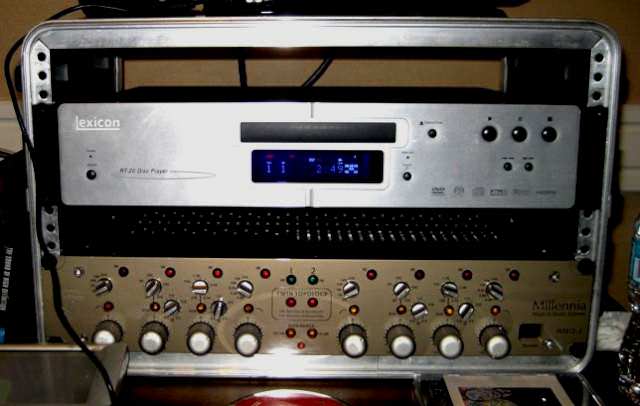 Surround sound processing was done by a SimAudion Moon CP-8 preamp/processor ($18,000).
Pages: 1 2 3 4 5 6 7 8 9 10 11 12 13 14 15 16 17 18 19 20 21 22 23 24 25 26 27 28 29 30 31 32 33 34 35