The Scaena/Enstom & Engstrom/dsc Room
Scaena demonstrated its "entry-level" Model 3.1 ($46,800) multi driver line array (note one of the subwoofers in the rear) powered by the Swedish Engstrom & Engstrom Lars Type 1 amplifiers ($100,000/pair) and a dcs Scarlatti digital front end.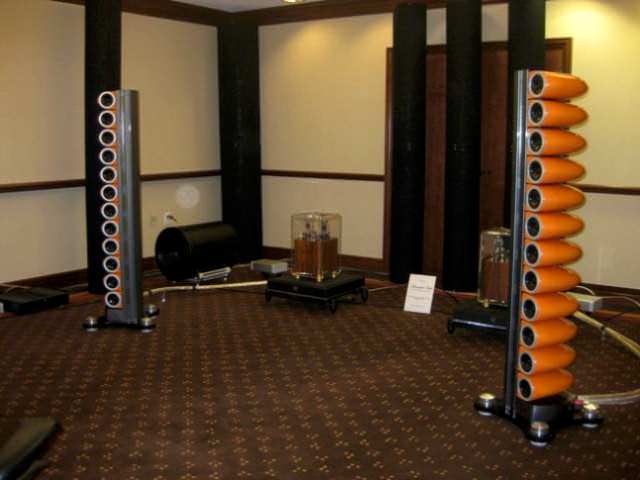 The Lars amplifiers are actually an integrated combo with one of the pair providing source selection and volume control, and use a complementary pair of 300Bs to generate 20 watts/channel.
The dcs Scarlatti and Silversmith cables easily push the system price over $200K.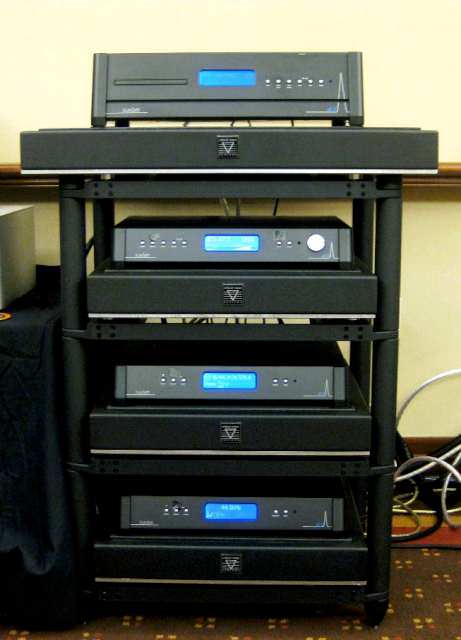 Pages: 1 2 3 4 5 6 7 8 9 10 11 12 13 14 15 16 17 18 19 20 21 22 23 24 25 26 27 28 29 30 31 32 33 34 35