The April Music/ASW Display
April Music again choose ASW speakers to show off its top-of-the-line Eximus CD player/preamplifier DAC.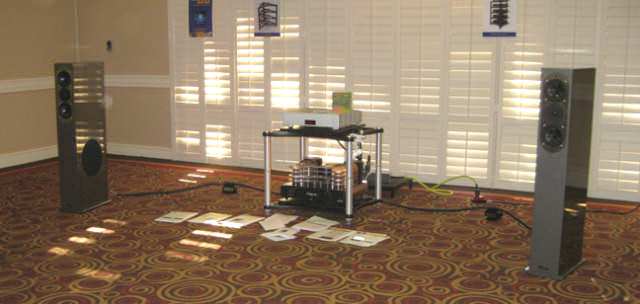 The speakers were the large ASW Genius 400s ($5,395). I came away with a much more favorable impression of ASW's offering than I did at CES. The cabinet work was flawless and looked great in the granite colored metalized glossy finish.
Like the Stello CDA500, the Eximus CD5 CD player ($9,000) also serves as an external DAC with upsampling to 96kHz and there are three levels of sampling frequency which are decoded using the PCM1704 K grade chipset. Digital outputs include S/PDIF via coax, TosLink optical and AES/EBU via XLR. Digital inputs include S/PDIF via coax, two TosLink optical and USB. Analog outputs include both balanced (XLR) and unbalanced (RCA).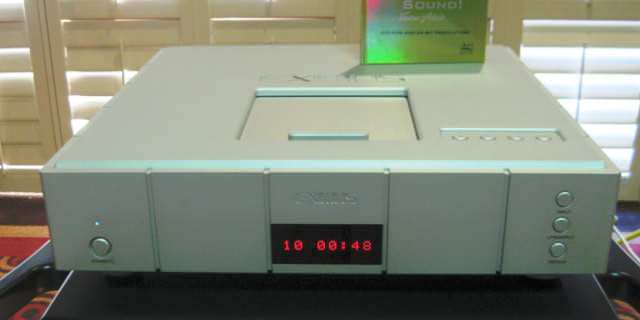 Amplification was provided by the German Mastersound Evolution 845 Reference ($12,495).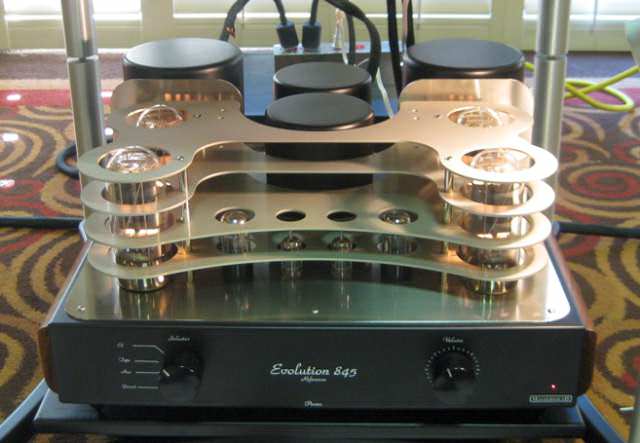 April Music is a South Korean manufacturer. It was odd to see them displaying with ASW and Mastersound from Germany.
Pages: 1 2 3 4 5 6 7 8 9 10 11 12 13 14 15 16 17 18 19 20 21 22 23 24 25 26 27 28 29 30 31 32 33 34 35