The Nightengale and Concentus Room
Concentus is an Italian speaker line manufactured by SIMETEL, who also manufactures the Nightengale line of components. Not surprisingly, they demonstrated their products in tandem. The Concentus CTR 2 ($10,900) are an open baffle design and exhibited the benefits that design brings to the table – a huge open soundstage and large sweet spot – very close to the sound of true omni-directionals. They sounded very engaging.
Nightengale's PTS 03 battery operated tube preamplifier with dual volume controls ($12,000) was clean and without the over lushness usually associated with tubes. The spartan CR-1600 line conditioner ($4800) on bottom looked distinctly out-of-place with the other elegantly designed components.
A pair of Onda 50 50 watt 300B monoblocks provided ample power for the Concentus speakers. Both the PTS 03 and Onda 50 were brand new products introduced at AXPONA.
Also on display were the two-box Gala 20 20 watts/channel 300B power amplifier ($16,350), the old-fashioned looking Armonia 20 watts/channel integrated with built in MM/MC phono preamp. ($4,380), and the AMD 32 equally old-fashioned looking ADM-32 32 watts/channel integrated ($5,850) sporting eight EL84s.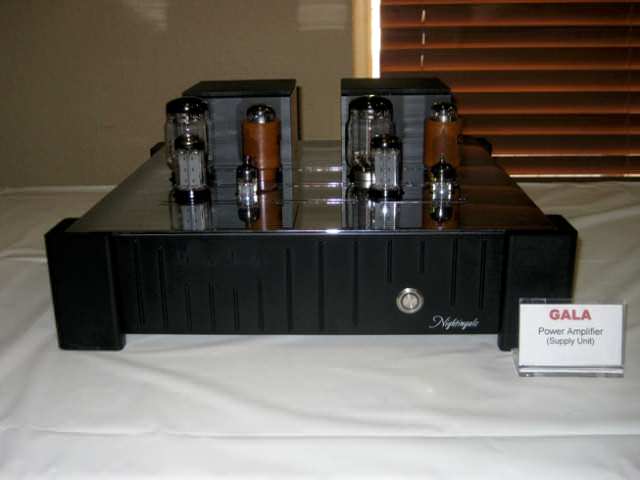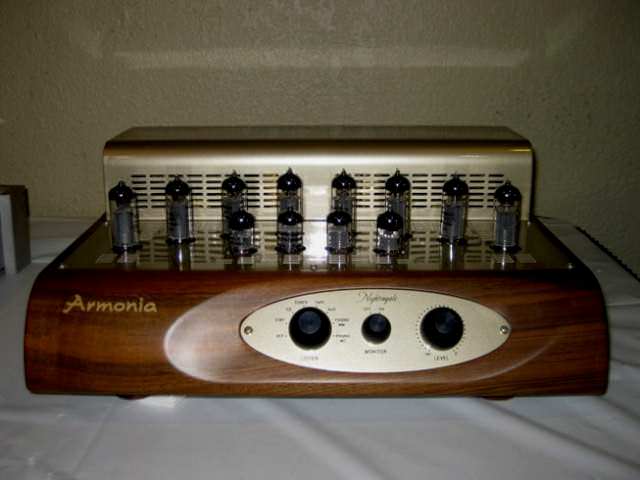 Pages: 1 2 3 4 5 6 7 8 9 10 11 12 13 14 15 16 17 18 19 20 21 22 23 24 25 26 27 28 29 30 31 32 33 34 35