The California Audio Technology and Theta Digital Room
CAT is unique in that it designs custom speakers for its installations. Shown here are a pair of its monitors ($40,000/pair) sitting atop a pair of its subwoofers ($20,000/pair). Theta demoed its Casablanca III surround sound processor (~$20,000 depending on DAC configuration) and Compli-Blu universal Blu-ray player ($3000). Theta's sister company, ATI, had a 300 watt/channel AT3000 power amplifier ($2495) on display.
Theta Digital introduced its new Class E Prometheus monoblocks ($12,000/pair).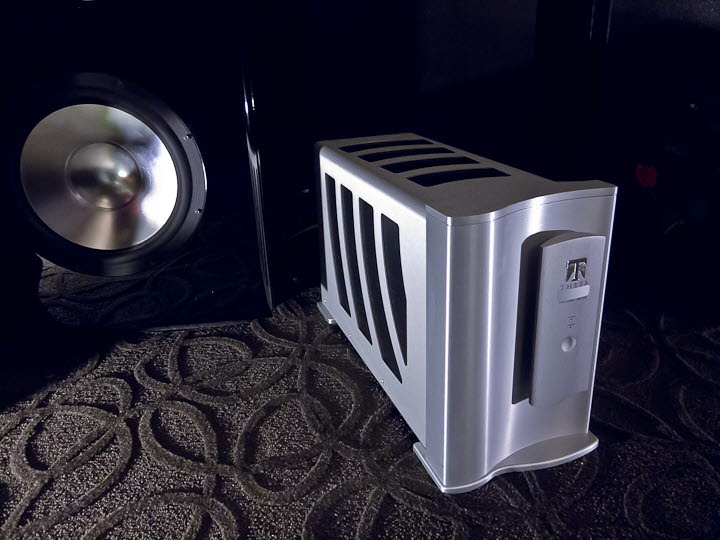 Not shown is Theta's new digital output board for the Casablanca III whose output is officially limited to 48/16 but may measure higher.
Pages: 1 2 3 4 5 6 7 8 9 10 11 12 13 14 15 16 17 18 19 20 21 22 23 24 25 26 27 28 29 30 31 32 33 34 35 36 37 38 39 40 41 42 43 44 45 46 47 48 49 50 51 52 53 54 55 56 57 58 59 60 61 62 63 64 65 66 67 68 69 70 71 72 73 74