The Avantgarde Room
The Avantagarde Duo Grosso G2 loudspeakers ($36,000/pair) really filled the hotel room, both physically and with sound. The new Avantgarde XA pwer amplifier (€8800) in the center puts out all of 7 watts/channel.
Also new was the Avantgarde XA preamplifier (€9500).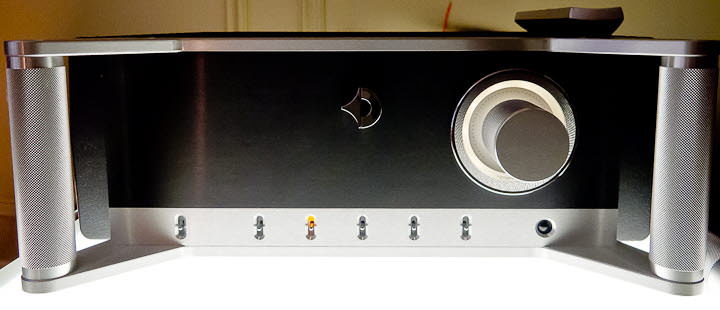 Sources were an Audio Aero La Source CD player ($35,000, or $44,000 with Esoteric VMK5 Neo VRDS transport) and the new Dr. Feckert Firebird turntable ($12,990 without arm). This table was tricked out with a Kuzma Stogi Reference 313 tonearm ($3700) and Soundsmith Hyperion moving-iron phono cartridge ($7000) – you know, the one with the cactus needle cantilever.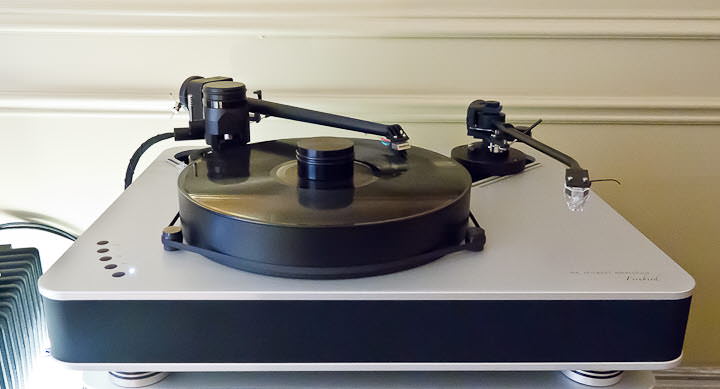 Pages: 1 2 3 4 5 6 7 8 9 10 11 12 13 14 15 16 17 18 19 20 21 22 23 24 25 26 27 28 29 30 31 32 33 34 35 36 37 38 39 40 41 42 43 44 45 46 47 48 49 50 51 52 53 54 55 56 57 58 59 60 61 62 63 64 65 66 67 68 69 70 71 72 73 74