The Lamm, Neodio, Onedof and Wilson Room
In its main room, Lamm paired its top of the line ML3 Signature monoblocks and separate power supplies ($139,290/pair) with Wilson's MAXX 3 loudspeakers ($68,000/pair).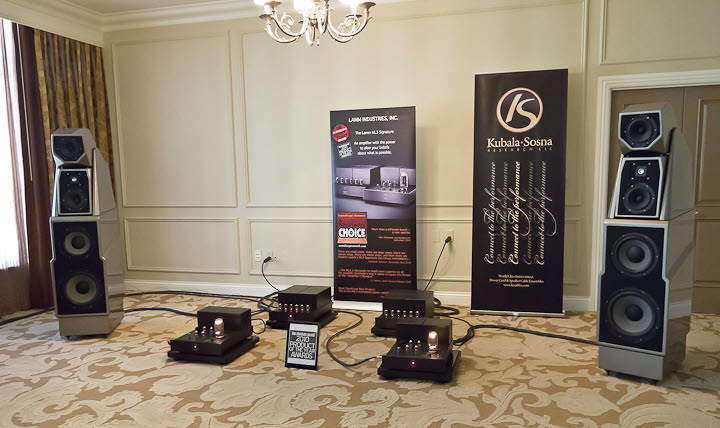 The front end consisted of Lamm's dual mono, four box LL1 Signature preamplifier with individual power supplies ($42,690). Only one of the mono preamplifier components is shown.
Neodio provided its NR22T CD transport ($13,300) and NR22D DAC ($12,000) in matching black finishes for digital playback.
Vinyl was played back on a Onedorf turntable ($150,000) with Grahan Phantom 2 tonearm ($4900) and Benz Micro LP S cartridge ($5000).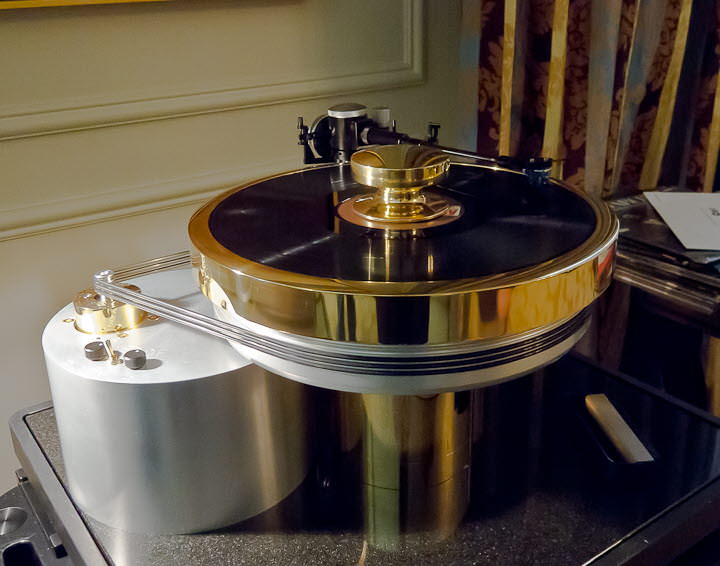 The system was supported by $55,000 of Harmonic Resolution Systems isolation platforms and connected together with $92,500 of Kubla-Sonsa cables.
At $600,000, the music was beautiful but, as was the case last year, emotionally uninvolving, which is odd since I have heard all of this equipment in different systems with much different results. I think the music selected by Vladimir and the volume at which it was played when I was in the room was to blame. Classical music from, say, Mahler or jazz would have better shown the system's potential.
Pages: 1 2 3 4 5 6 7 8 9 10 11 12 13 14 15 16 17 18 19 20 21 22 23 24 25 26 27 28 29 30 31 32 33 34 35 36 37 38 39 40 41 42 43 44 45 46 47 48 49 50 51 52 53 54 55 56 57 58 59 60 61 62 63 64 65 66 67 68 69 70 71 72 73 74