The B.M.C. Audio Room
B.M.C Audio debuted its new Arcadia loudspeakers ($36,300/pair) with a pair of Amp M1 monoblocks ($15,580/pair). The enclosures are an inert Corian like material. The external crossovers are on the floor at the far left and right, with the right one having its cover removed to reveal scads of premium capacitors.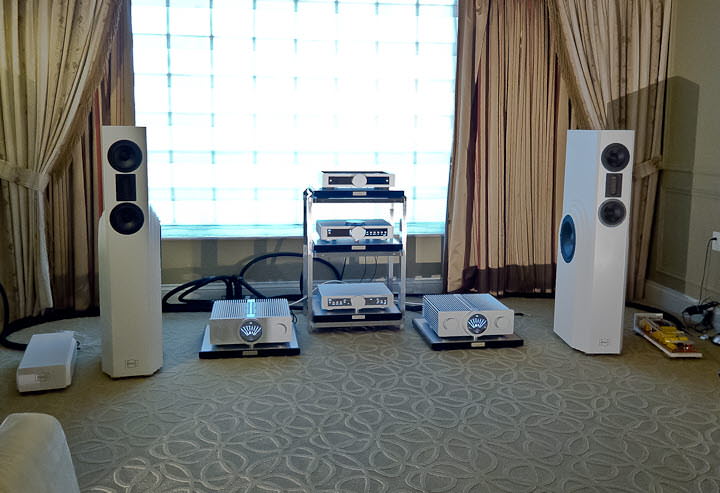 Here's a close up of one of the Amp M1 monoblocks.
An interior shot of the B.M.C. MCCI phono stage ($3890). As you can see, it is a dual mono design with a common power supply.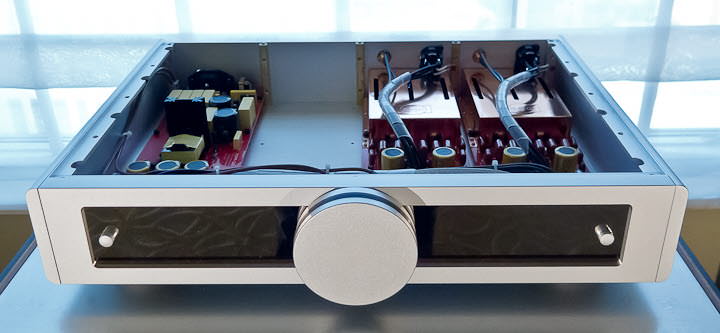 Control was handled by the DAC1 Pre digital to analog converter and preamplifier ($6290) accepting a string of ones and zeros from a BDCD1 belt drive CD player/transport ($5990).
Stage III provided some really expensive cables and Weizhl handled the power distribution.
Pages: 1 2 3 4 5 6 7 8 9 10 11 12 13 14 15 16 17 18 19 20 21 22 23 24 25 26 27 28 29 30 31 32 33 34 35 36 37 38 39 40 41 42 43 44 45 46 47 48 49 50 51 52 53 54 55 56 57 58 59 60 61 62 63 64 65 66 67 68 69 70 71 72 73 74