The MBL Room
MBL pulled out all the stops displaying its enormous Radialstrahler mbl 1-1 X-treme loudspeakers with separate omnidirectiomal units and subwoofer cabinets ($263,000) powered by four mbl 9011 amplifiers ($53,000/each) in both black and white finishes.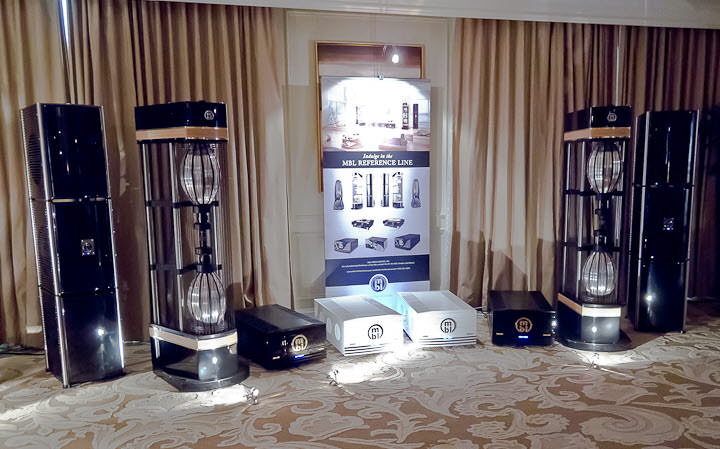 The source was the mbl 1621A CD transport ($28,000) feeding an mbl 1611F DAC ($28,300).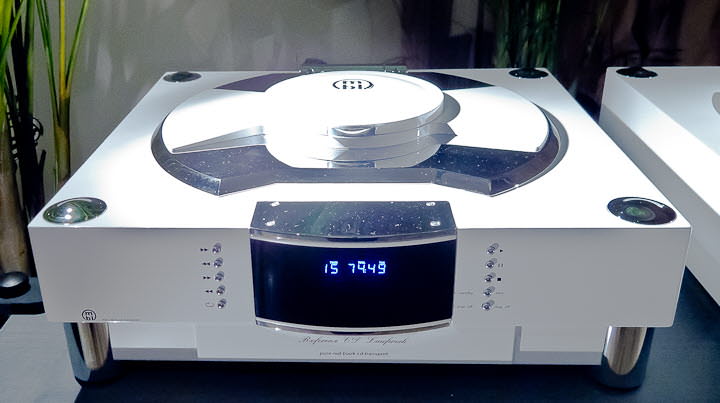 Signal routing was handled by the mbl 6010D preamplifier.
If the Reference line is a bit out of your price range, MBL was also demonstrating its new "entry-level" Corona line of components with its Radialstrahler mbl 116F loudspeakers ($29,000). On the top shelf, left to right, are the mbl C31 CD player ($9200) and C11 preamplifier ($8800) while the bottom shelf holds a pair of C15 monoblock amplifiers ($TBA).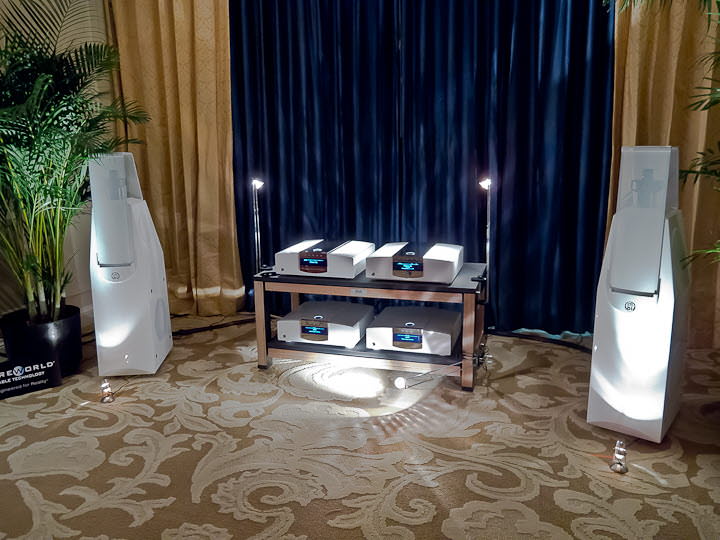 Pages: 1 2 3 4 5 6 7 8 9 10 11 12 13 14 15 16 17 18 19 20 21 22 23 24 25 26 27 28 29 30 31 32 33 34 35 36 37 38 39 40 41 42 43 44 45 46 47 48 49 50 51 52 53 54 55 56 57 58 59 60 61 62 63 64 65 66 67 68 69 70 71 72 73 74