The Audio Machina and Modright Room
Dan Wright brought along his own pair of Audio Machina CRG monitors with CRM subwoofers mounted below (together, $24,000) to demo his equipment.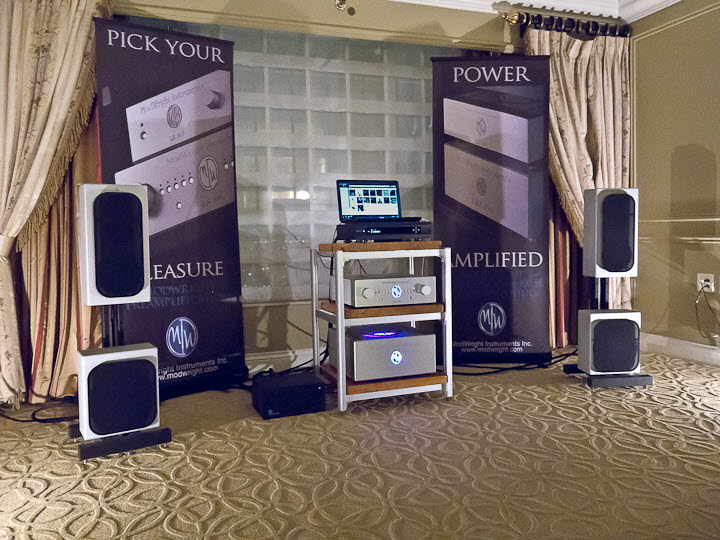 Sources were both a laptop and an Oppo BDP-95 ($999). The preamplifier was a Modwright LS 100 ($4600) connected to a KWA 150 stereo power ampliifier ($5995; Signature Edition $8500).

Pages: 1 2 3 4 5 6 7 8 9 10 11 12 13 14 15 16 17 18 19 20 21 22 23 24 25 26 27 28 29 30 31 32 33 34 35 36 37 38 39 40 41 42 43 44 45 46 47 48 49 50 51 52 53 54 55 56 57 58 59 60 61 62 63 64 65 66 67 68 69 70 71 72 73 74