The Meridian Audio Room
Meridian displayed its very limited edition 40th Anniversary 808.3i CD player and preamplifier, and DSP8000 digital active loudspeakers (together, $100,000) in ruby red finish.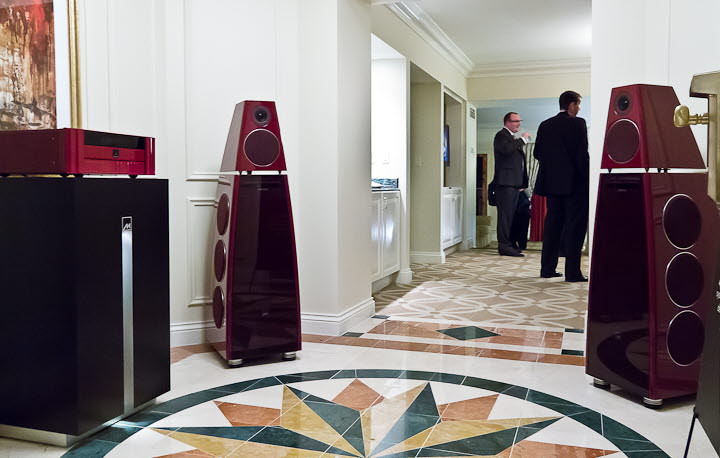 Also new in sedate graphite finish is the Meridian Reference Audio Core 818 two channel preamplifier ($15,000) with integral ID41 balanced SpeakerLink input for direct connection to the Sooloos system. It has traditional balanced and unbalanced analog outputs as well as MHR digital outputs for connection to any of Meridian's DSP loudspeakers.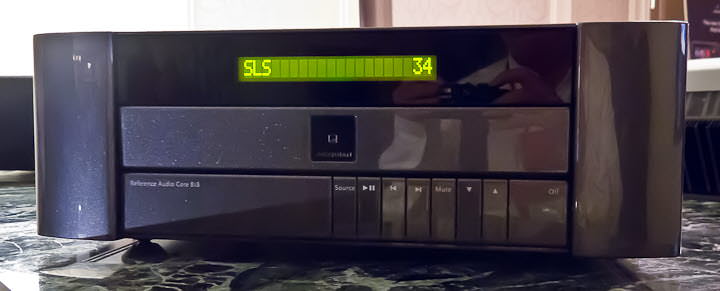 Also new were Meridian's conical shaped M6 digital active loudspeakers ($9000/pair). Although "lifestyle" in looks, they are audiophile worthy transducers that had deep, taunt, dynamic bass and an airy high end.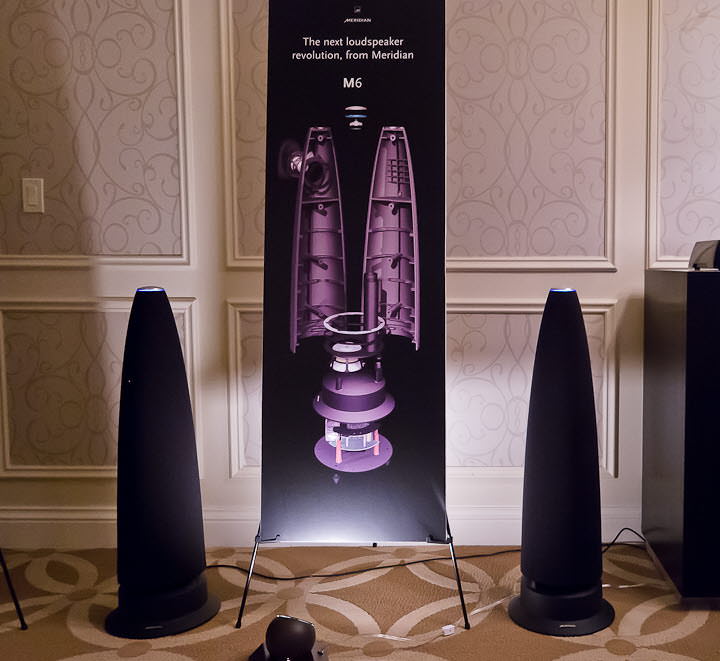 Pages: 1 2 3 4 5 6 7 8 9 10 11 12 13 14 15 16 17 18 19 20 21 22 23 24 25 26 27 28 29 30 31 32 33 34 35 36 37 38 39 40 41 42 43 44 45 46 47 48 49 50 51 52 53 54 55 56 57 58 59 60 61 62 63 64 65 66 67 68 69 70 71 72 73 74