The Audio Research and Sonus Faber Room
Audio Reseach and Sonus Faber partnered at the show. The Sonus Faber Aida ($120,000/pair) made its first public appearance powered by a pair of Audio Research's new Reference 250 monoblocks ($25,990/pair). The accolades the Aidas are receiving are well deserved.
The Reference 5 preamplifier ($12,995) has been upgraded to SE status with a new power supply and capacitors, presumably derived from the 40th anniversary model.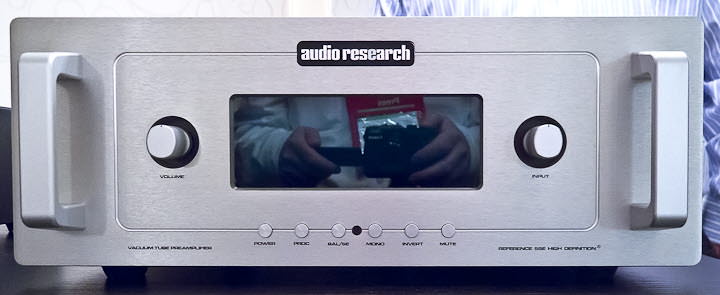 One step down the LS17, preamplifier has also achieved the SE moniker.
In its Definition series, the Class D DS450 monoblock power amplifier ($10,000/pair) provides enormous power in a small box.
Audio Research also introduced a prototype Reference DAC and music server (~$15,000).
Pages: 1 2 3 4 5 6 7 8 9 10 11 12 13 14 15 16 17 18 19 20 21 22 23 24 25 26 27 28 29 30 31 32 33 34 35 36 37 38 39 40 41 42 43 44 45 46 47 48 49 50 51 52 53 54 55 56 57 58 59 60 61 62 63 64 65 66 67 68 69 70 71 72 73 74