The Clearaudio Room
Clearaudio had its full range of turntables on display, with the exception of the $170,000 Statement. Clearaudio has sold 120 Statements world-wide and is limiting production to 200 units. If you are interested in acquiring a Statement, and who wouldn't be, don't wait.
Shown below is its acclaimed entry level Concept turntable with Verity tonearm ($1400).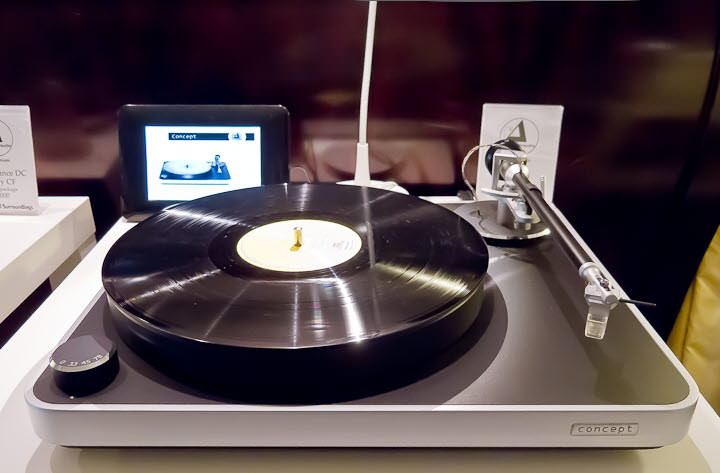 Brand new for 2012 is the Performance DC turntable with Verity carbon fiber tonearm ($3000).
The Ovation Wood turntable with Clairify carbon fiber tonearm will set you back $5500.
The first entrant in the Innovation line is the Innovation Compact with Magnify carbon fiber tonearm ($10,500).
The Innovation turntable with 9″ Universal carbon fiber turntable runs $15,000. One the right, the optional tangential tonearm has been lifted away from the platter.
Rounding out the Innovation line is the magnetically coupled Master Innovation turntable with 12″ Universal carbon fiber tonearm ($30,000).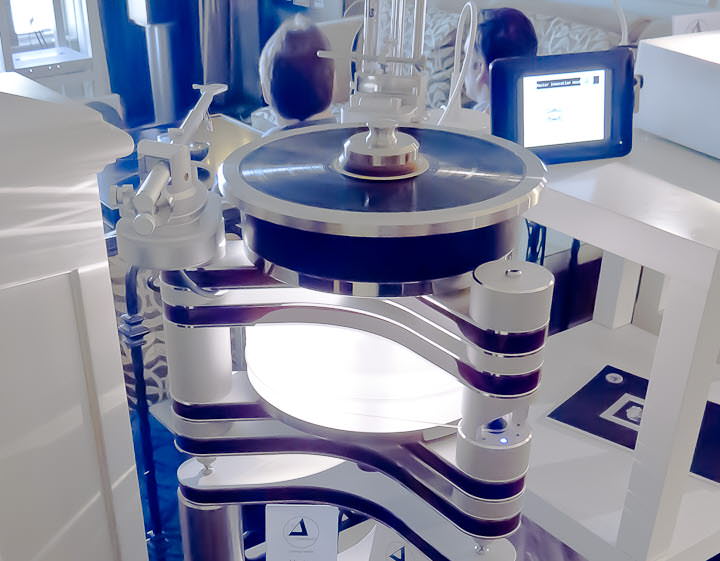 Pages: 1 2 3 4 5 6 7 8 9 10 11 12 13 14 15 16 17 18 19 20 21 22 23 24 25 26 27 28 29 30 31 32 33 34 35 36 37 38 39 40 41 42 43 44 45 46 47 48 49 50 51 52 53 54 55 56 57 58 59 60 61 62 63 64 65 66 67 68 69 70 71 72 73 74