The Balabo, Perfect8 and Zanden Room
This was my first exposure to Perfect8, one of a small, but growing, number of speaker manufacturers employing glass enclosures in their loudspeaker designs. Perfect8 teamed up with Balabo and Zanden to demonstrate its new Point MkII loudspeakers ($115,000/pair). By pulling the speakers well out into the room, they were able to achieve a soundstage with considerable depth, at the expense of imaging and low frequency performance. Jonathan Valin declared the speakers "Best of Show." In my judgment, however, while the Perfect8 speakers sounded very good, they were many other rooms that sounded better.
Balabo components included their BC1 preamplifier ($67,500), BD1 DAC ($37,500) and BP1 stereo power amplifier ($88,500).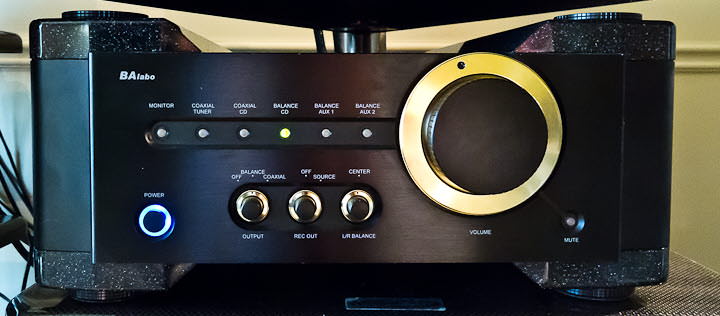 The CD transport was the Zanden 2000P ($27,970).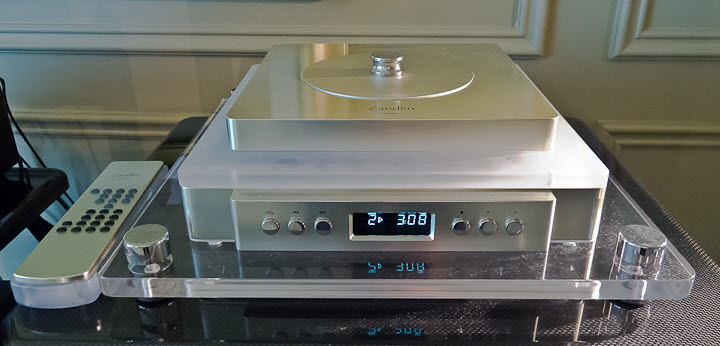 Pages: 1 2 3 4 5 6 7 8 9 10 11 12 13 14 15 16 17 18 19 20 21 22 23 24 25 26 27 28 29 30 31 32 33 34 35 36 37 38 39 40 41 42 43 44 45 46 47 48 49 50 51 52 53 54 55 56 57 58 59 60 61 62 63 64 65 66 67 68 69 70 71 72 73 74