The Resolution Audio Room
Resolution Audio displayed its Cantata music server ($6500) up close and personal. Note the four transformers for the separately regulated power supplies for the different digital and analog sections. The CD transport has been removed for better circuit visibility.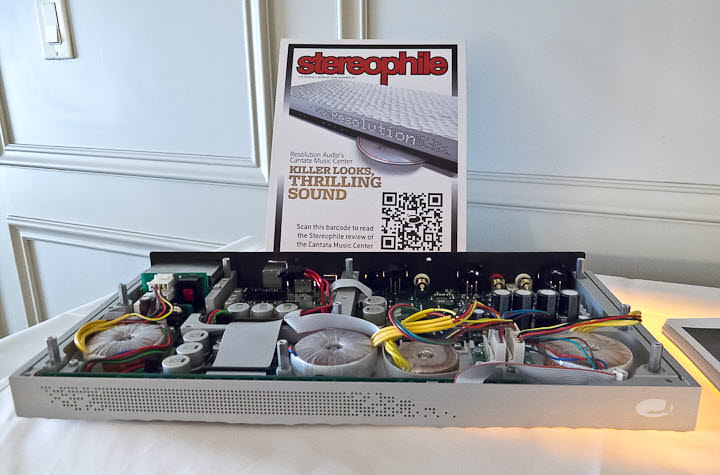 They also offer the C50 50 watt/channel amplifier ($5000) with two balanced and two unbalanced inputs housed in an identical enclosure.
Pages: 1 2 3 4 5 6 7 8 9 10 11 12 13 14 15 16 17 18 19 20 21 22 23 24 25 26 27 28 29 30 31 32 33 34 35 36 37 38 39 40 41 42 43 44 45 46 47 48 49 50 51 52 53 54 55 56 57 58 59 60 61 62 63 64 65 66 67 68 69 70 71 72 73 74