The Dynaudio – Octave Audio – Wadia Digital Room
First, in a static display, from top to bottom, the Octave HP 300 Mk2 preamplifier ($5,500, or $6,800 with MC phono module) and RE 280 Mk2 power amplifier ($8,000):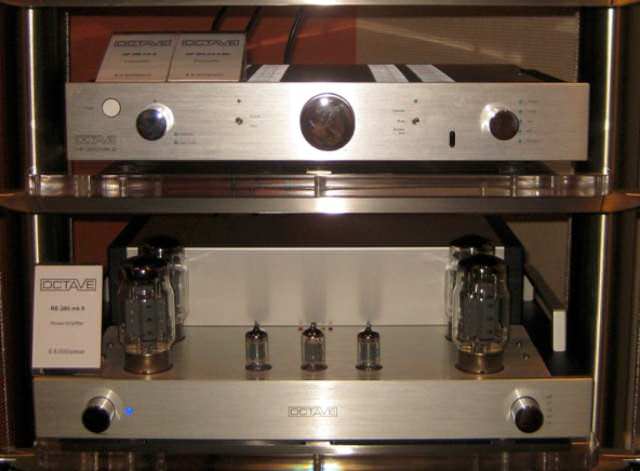 The new Dynaudio Consequence Ultimate Edition speakers and a rack of Wadia Digital and Octave components. The pair of Octave Jubilee tube monoblocks ($67,500/pair) stand adjacent to the speakers. On the bottom row to the right is the Octave Jubilee linestage, and to its left its power supply.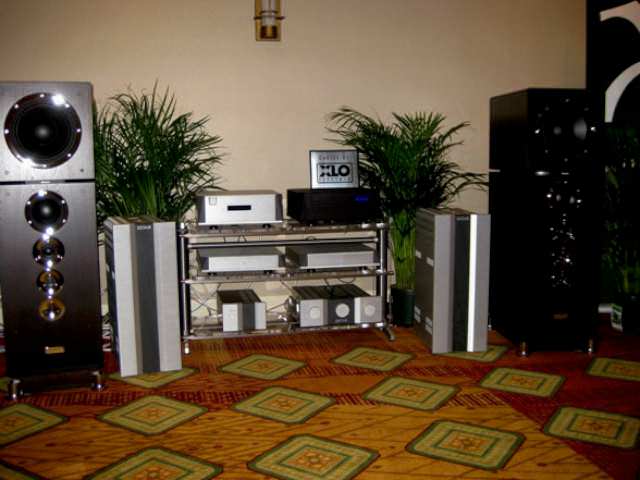 In the top row on the left is the Wadia 931 Digital Controller which his connected to the pair of Wadia 922 mono DACS in the bottom row. In the top row on the right is Wadia's new CD transport. It is so new it doesn't have a model designation.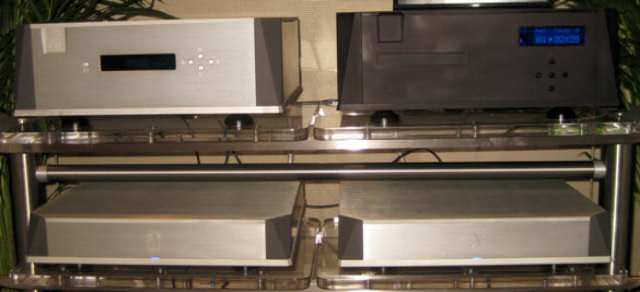 Pages: 1 2 3 4 5 6 7 8 9 10 11 12 13 14 15 16 17 18 19 20 21 22 23 24 25 26 27 28 29 30 31 32 33 34 35 36 37 38 39 40 41 42 43 44 45 46 47 48 49 50