The Synergistic Research Room
Synergystic Reseach's Acoustic Art Tibetan bell tuning devices were seen in a number of rooms. None of the exhibitors were drawing attention to them.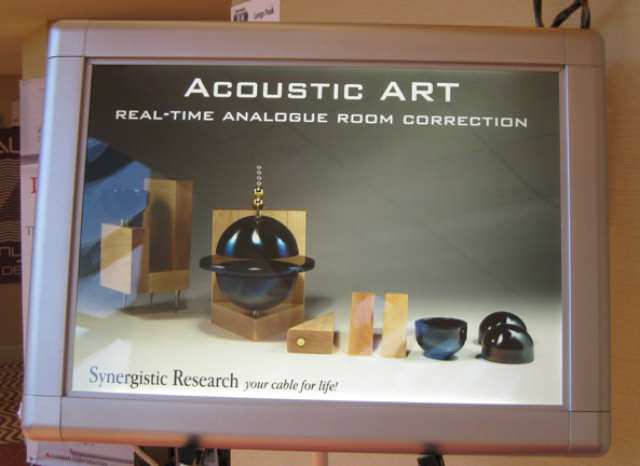 The also showed their Galileo um Tunneling cable conditioning device: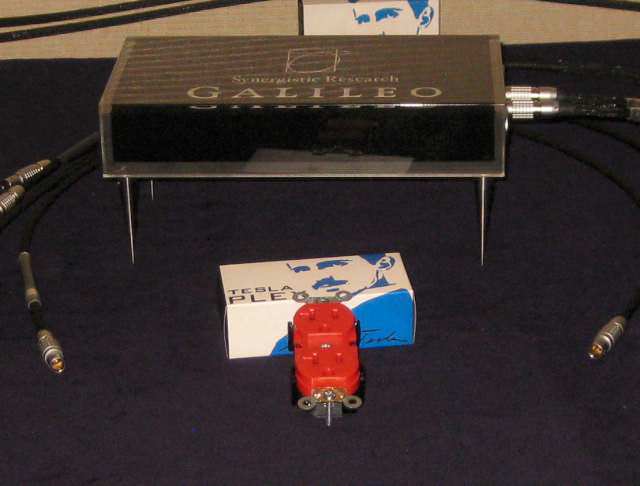 This from their literature:
[
Quantum Tunneling is a process of applying a two million volt signal to a cable at a specific pulse modulation and ultra high frequency for an exact duration. The process transforms the entire cable at a molecular level – affecting the entire cable assembly- connectors (RCA, XLR, Spade, or Banana), solder joints, dielectric and signal and ground conductors are all transformed and integrated as a single unit.
Their Telsa PLE power receptacle looks just like a $10.00 Leviton hospital grade recepticle you can buy at Home Depot. The stamped metal parts are not even nickle-plated like other audiophile receptacles.
Pages: 1 2 3 4 5 6 7 8 9 10 11 12 13 14 15 16 17 18 19 20 21 22 23 24 25 26 27 28 29 30 31 32 33 34 35 36 37 38 39 40 41 42 43 44 45 46 47 48 49 50