The Benchmark – Studio Electric Room
Studio Electric, a small Utah company that manufactures loudspeakers and amplifiers, and Benchmark Media, well known for their line of DACs, shared a room. In the photo below, you can see Studio Electric'd Model Three speakers. The Model Three's are the smaller ones to the inside with a stainless steel sphere sitting atop a maple base with side firing subwoofers. The larger speakers contain the same drive elements and midrange-in-a-sphere design configured for in-wall use.
There were two mirror finished amplifiers by Studio Electric powering the setup. The smaller one on the bottom with the vertical vents is for the subwoofers. The Electrodyne Type EA4 hybrid amplifier on top features NOS E88CC tubes in the first gain stage driving MOSFET power transistors and generates 400 watts/ channel.
Benchmark Media had all of its products on display, including its ADC1 analog-to-digital converter:
Shown below from top to bottom are its original DAC, its USB DAC and its premium HDR remote controlled DAC: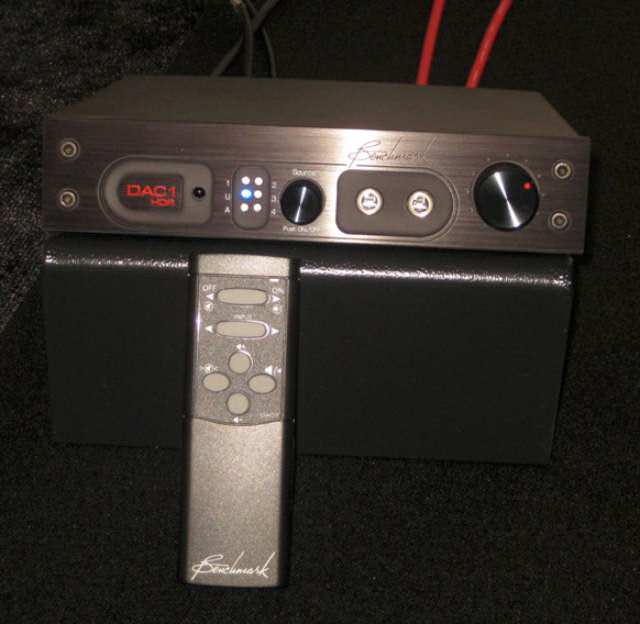 Pages: 1 2 3 4 5 6 7 8 9 10 11 12 13 14 15 16 17 18 19 20 21 22 23 24 25 26 27 28 29 30 31 32 33 34 35 36 37 38 39 40 41 42 43 44 45 46 47 48 49 50