The Asthetix – Clearaudio – Hansen Audio Room
This was one of the better rooms. Hansen Audio's Prince V2 loudspeakers sounded magical driven by Asthetix Saturn Series electronics and a Clearaudio turntable: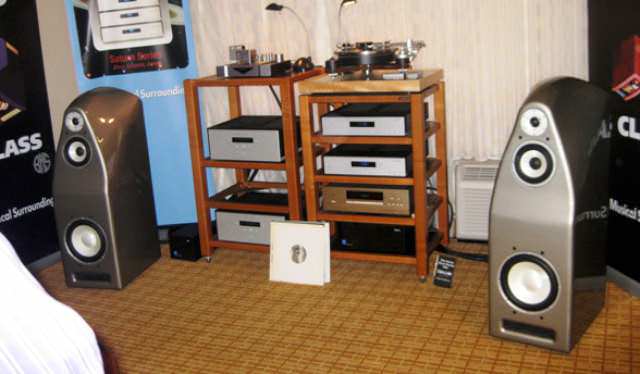 Clearaudio lent its Innovation Compact turntable and a pair of tonearms. The tonearm on the left rear is a Scorpio Helios ($950) with a Clearaudio Maestro MM cartridge, and the tonearm on the right is a Clearaudio Universal ($5000) with a Benz LP cartridge.
The phono preamp for the Scorpio Helios/Maestro combination was the new Fosgate Signature:
The phono preamp for the Universal/Benz LP combination was the Aesthtix Rhea. The Aesthetix Calypso linestage routed the signals from both the Fosgate Signature and the Rhea to a pair of Aestheix Atlas stereo amplifiers for bi-amping the Hansen Princes.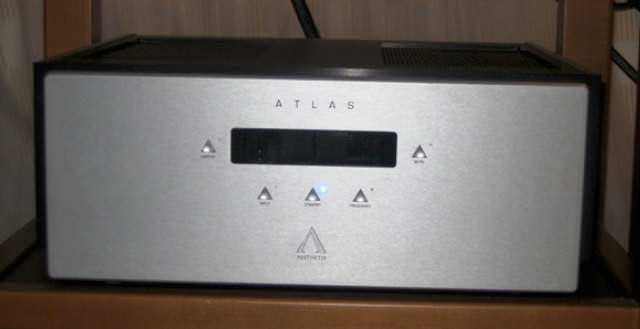 Pages: 1 2 3 4 5 6 7 8 9 10 11 12 13 14 15 16 17 18 19 20 21 22 23 24 25 26 27 28 29 30 31 32 33 34 35 36 37 38 39 40 41 42 43 44 45 46 47 48 49 50