The Jolida – Nola Room
Jolida was there with a huge inventory of products and demonstrated with Nola speakers. Shown are the Nola Boxer speakers:
Reel-to-reel tape players were present in half a dozen rooms. This one is a Tascam BR-20 unit:
Jolida introduced these funky FX10 12 watts/channel ultra-linear Class AB integrated amplifiers ($450). They have a 3.5mm mini-jack input on the front for easy connection to an iPod.
I apologize for the glare off the Jolida JD3000B vacuum tube preamp (top), but I wanted you to be able to see the detail on the 60 watt/channel JD502BRC remote control integrated amplifier: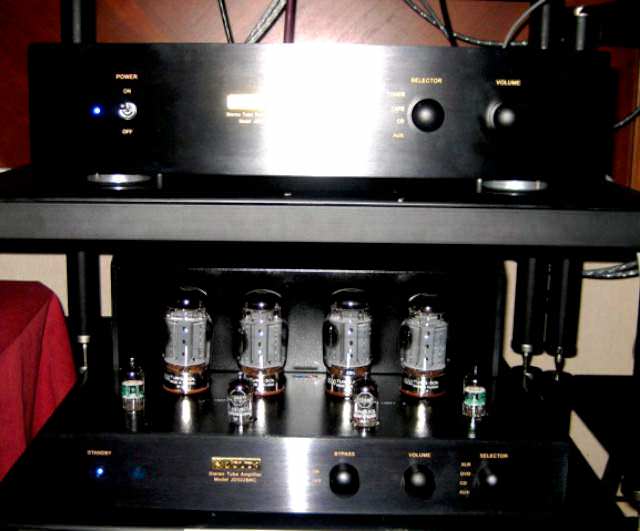 iTunes was everywhere: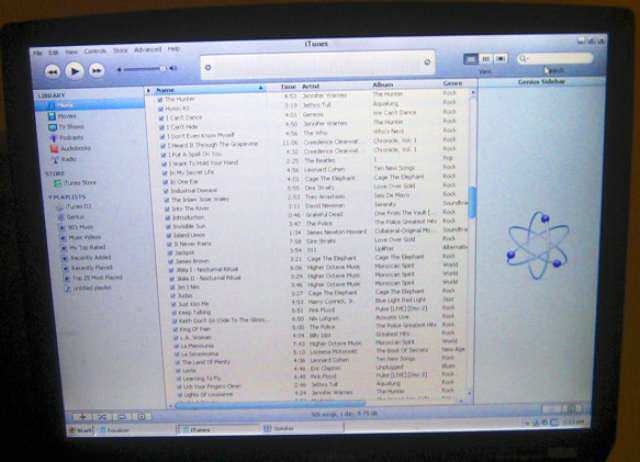 Pages: 1 2 3 4 5 6 7 8 9 10 11 12 13 14 15 16 17 18 19 20 21 22 23 24 25 26 27 28 29 30 31 32 33 34 35 36 37 38 39 40 41 42 43 44 45 46 47 48 49 50