The Ypsilon – Bergman – Tidal Room
This was one of my top ten rooms. The German-made Tidal Contriva speakers ($71,000) were stunning, even in an untreated room.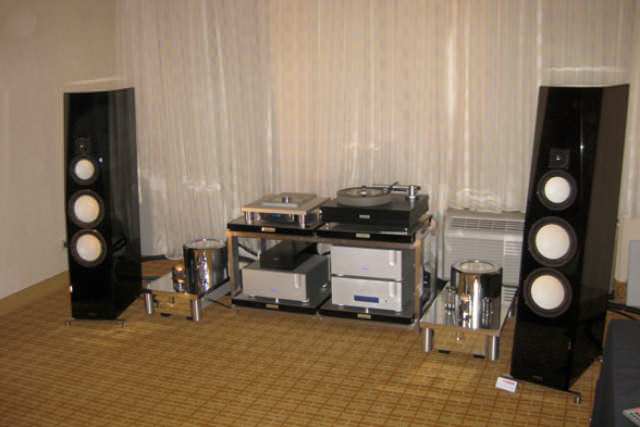 Ypsilon's new DHT mirror-finished tube monoblocks ($71,000/pair) put a smile on everyone's faces:
This is Ypsilon's CDT-100 top-loading transport ($25,000):
The Ypsilon design team was having a creative block when they settled on the plain-looking VPS-100 phono preamplifier (top) ($25,000) and PST 100 linestage (bottom) ($36,000):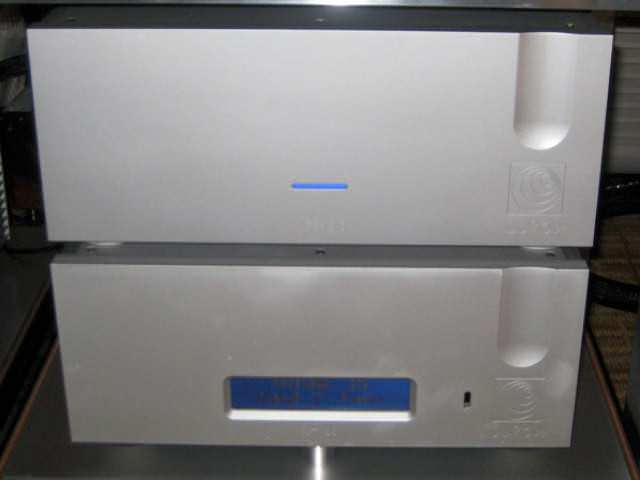 Bermann's air bearing Sindre turntable with linear tracking tonearm ($20,000) is a work of art. It sounds pretty good too:
On the left is Ypsilon's MC series moving coil step up transformer ($2,700), and center and right are a pair of BC1 single-ended to balanced transformers. Each weighs probably 20 lbs.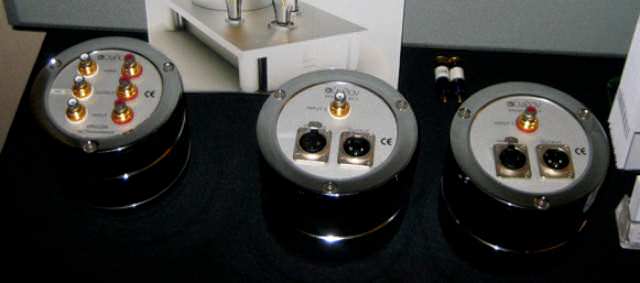 Pages: 1 2 3 4 5 6 7 8 9 10 11 12 13 14 15 16 17 18 19 20 21 22 23 24 25 26 27 28 29 30 31 32 33 34 35 36 37 38 39 40 41 42 43 44 45 46 47 48 49 50