The Blacknote Room
Blacknote demonstrated its new DSS 30 media player. It can be connected to an external USB hard drive or a network attached storage unit (NAS), or read from USB memory sticks from the front panel. In another room, YG Acoustics used the DSS 30 as the source for demoing its speakers.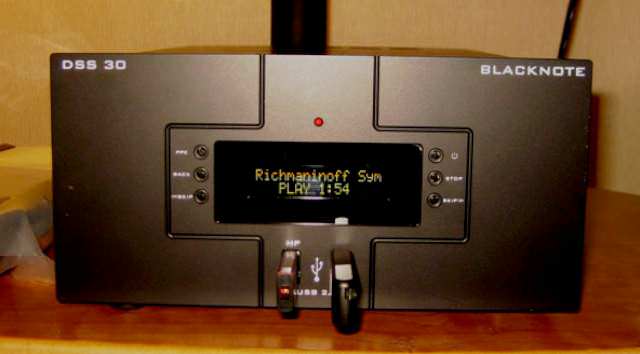 Blacknote also showed off its CDP 300 CD player and DSA 150 integrated amplifier.

I will be posting an interview with the designer of Blacknote shortly.
Pages: 1 2 3 4 5 6 7 8 9 10 11 12 13 14 15 16 17 18 19 20 21 22 23 24 25 26 27 28 29 30 31 32 33 34 35 36 37 38 39 40 41 42 43 44 45 46 47 48 49 50