Cambridge Audio[/url]
The build quality of Cambridge Audio's components has improved dramatically. Shown here are their new Azur 840C upsampling CD player and Azur 840A integrated amplifier.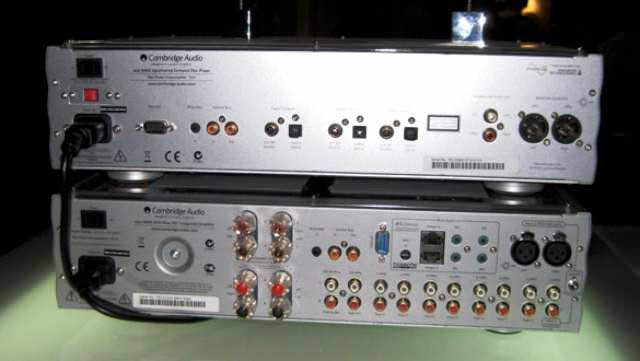 I was very impressed with the DACMagic upsampling D-A converter. It has inputs for USB, Toslink and S/PDIF and upsamples everything to 24-bit/192kHz. It sports both balanced and unbalanced outputs.
Cambridge Audio displayed their diminutive Sonata "mini hi-fi" series of components. They are the DV30 1080p upconverting DVD player (top), CD30 CD player with WM8716 Wolfson DACs (middle) and AR30 AM/FM/Sirius ready 2.1 receiver (bottom). Not shown are their matching bookshelf speakers and subwoofer.
Pages: 1 2 3 4 5 6 7 8 9 10 11 12 13 14 15 16 17 18 19 20 21 22 23 24 25 26 27 28 29 30 31