Pro-ject Audio[/url]
Pro-ject Audio, long known for their affordable, but refined, turntables, has expanded its "Box Program" to include 20 different components. So as not to confuse its customers, Pro-ject Audio has kept its naming scheme simple.
Shown below are the Dock Box (top) iPod dock and Stereo Box (bottom) two-input stereo integrated amplifier.
If you liek the idea of more boxes, try a four-way comprised of a Dock Box (top left), Pre Box (top right), Tuner Box (bottom left), and Amp Box (lowe right).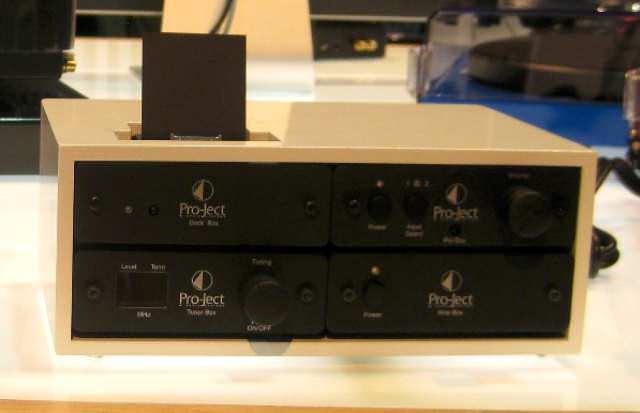 With either setup, just add a Pro-ject turntable and some Sumiko speakers and you've got a nice little analog rig.
Pages: 1 2 3 4 5 6 7 8 9 10 11 12 13 14 15 16 17 18 19 20 21 22 23 24 25 26 27 28 29 30 31