Krell[/url]
Krell had on display its $30,000 Evolution 707 surround sound preamp/processor and $8,399 Evolution 302 amplifier shown below. I guess their HDMI switching and decoding works.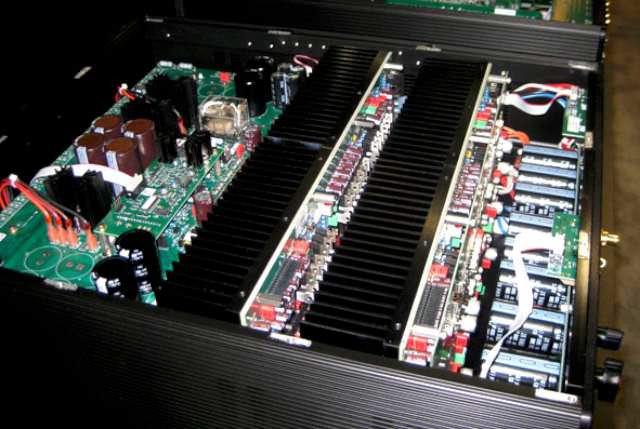 For mere mortals, the $12,000 Krell S-1200U surround sound preamp/processor is available.
I really like Krell's new amplifiers. First up is the $2500 S-150m 150 watt @ 8ohm monoblock.
If you prefer a stereo version with a little more power, the $5,500 M-275 with 275 watts/channel @ 8 ohm may be the ticket.
Pages: 1 2 3 4 5 6 7 8 9 10 11 12 13 14 15 16 17 18 19 20 21 22 23 24 25 26 27 28 29 30 31