Pathos[/url]
If there is one thing you can say about Pathos, it's that they have a distinctive style. No black rectangular boxes for them. I like the styling.
Shown below are the Digit (left) CD player and the 70 watt/channel Classic One (right) tube amplifier.
The Pathos Synapse is Pathos's statement two channel preamplifer.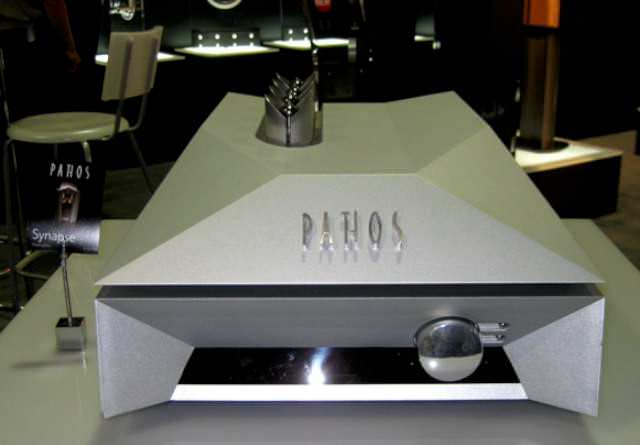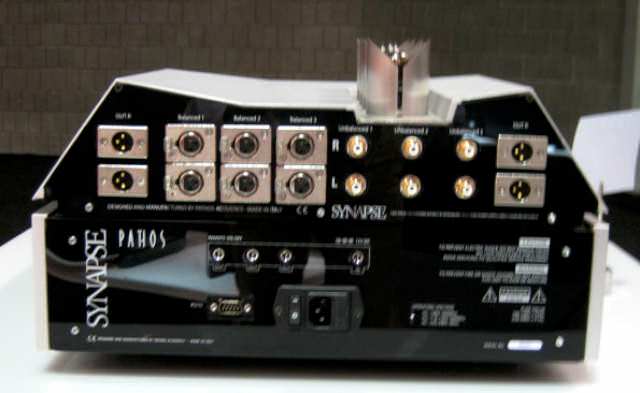 Like tubes for both two-channel listening and home theater? Then the Cinema X hybrid tube/mosfet amplifier may be just what the doctor ordered. When operated as a stereo amplifier, the Cinema-X delivers 450 watts per channel into 8 ohms. In 5.1 mode it delivers 5 x 110 watts into 8 ohms. Damned if I know what all those RCA input jacks are for.
The Adrenalin is an aptly named mono hybrid amplifier delivering 200 watts of Class A power.
Pages: 1 2 3 4 5 6 7 8 9 10 11 12 13 14 15 16 17 18 19 20 21 22 23 24 25 26 27 28 29 30 31