Theta Digital[/url]
The now infamous photos of the Theta Casablanca III with HDMI card and the new Theta Compli Blu based on the Oppo BDP-83.
CBIII (top) and Comli Blu (bottom). Didn't want you to get confused.
See the HDMI cables and connections – 4-in/1-out. Unfortunately neither component was connected to a display.
The inside view of the Compli Blu showing the beefed-up power supply. It's impressive as power supplies go.
Apparently Theta has not [yet] upgraded the analog section of the Oppo.
The Dreadnaught III muscle home cinema amplifier. Available in 2 to 10 channel configurations.
This is obviously the five channel model.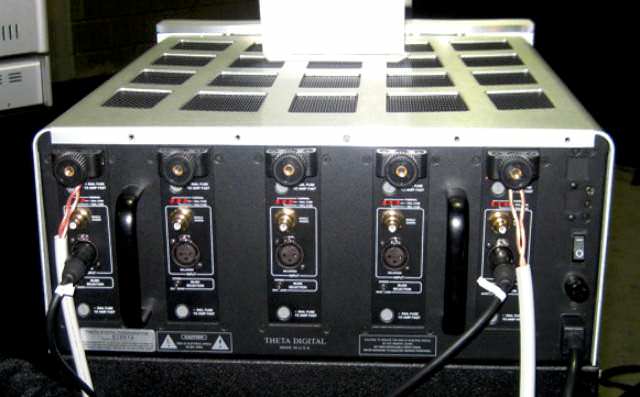 Pages: 1 2 3 4 5 6 7 8 9 10 11 12 13 14 15 16 17 18 19 20 21 22 23 24 25 26 27 28 29 30 31