Mark Levinson
On the home theater front, Harman had a static display of the Mark Levinson No. 502 surround sound processor ($30,000), as well as the No. 532H two channel amplifier ($8000) and No. 535H five channel amplifier ($12,000).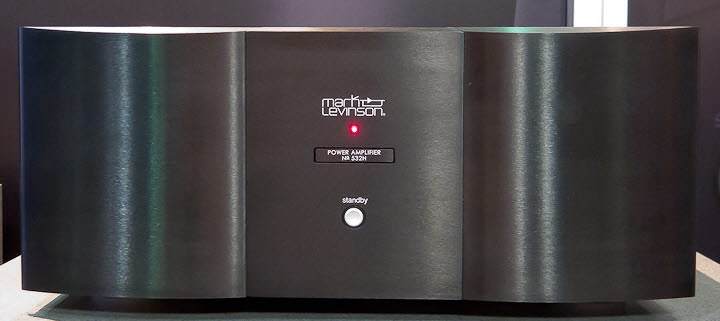 They also showed a working two channel system comprised of the Mark Levinson No 326S preamplifier ($12,000), No. 512 SACD player ($15,000), and No. 532 stereo amplifier ($15,000), together with their JBL Synthesis Project Everest DD66000 loudspeakers ($70,000). Lots of people were walking over and turning up the volume when I was there.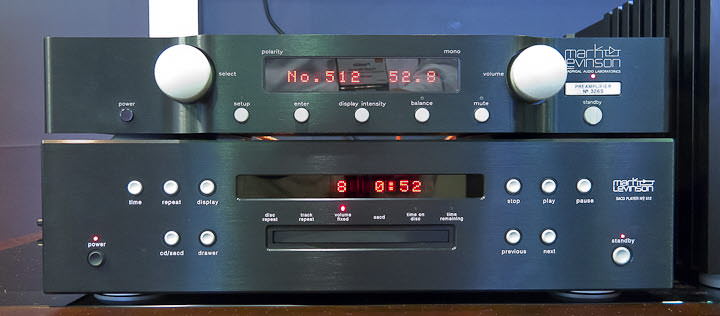 Check out this cool photo of the interior of the Mark Levinson No. 53 Class D monoblock amplifier ($50,000/pair). The two large blue power supply capacitors at the bottom of the case are 47,000uf each.
Pages: 1 2 3 4 5 6 7 8 9 10 11 12 13 14 15 16 17 18 19 20 21 22 23 24 25 26 27 28 29 30 31 32 33 34