Anthem
Anthem announced the new M1 1000 watt Class D monoblock in a 1U case ($3499).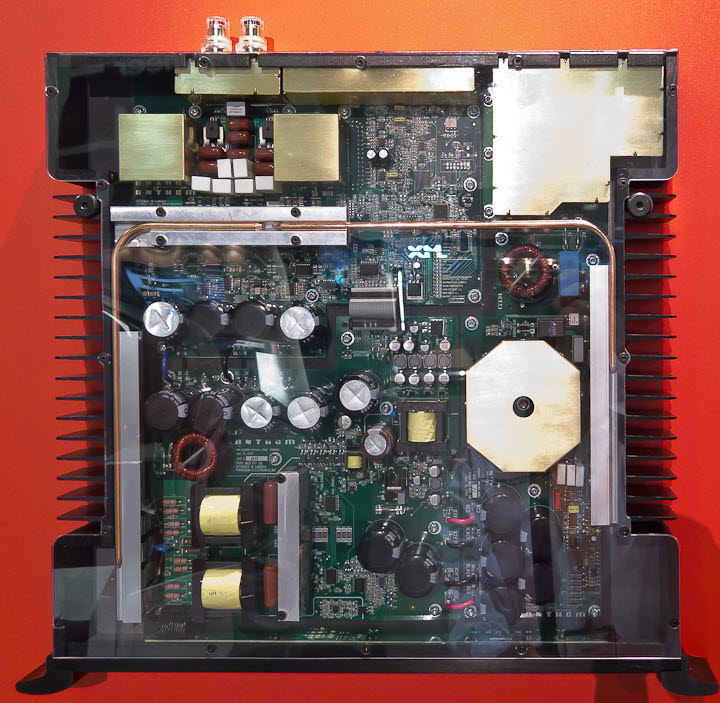 Anthem displayed its surround sound processors and multichannel amplifiers. Shown, top to bottom, are the AVM50V ($6999) and the flagship D2V ($8999). Both are 3D capable and have ARC room correction. There are no shortage of connections available.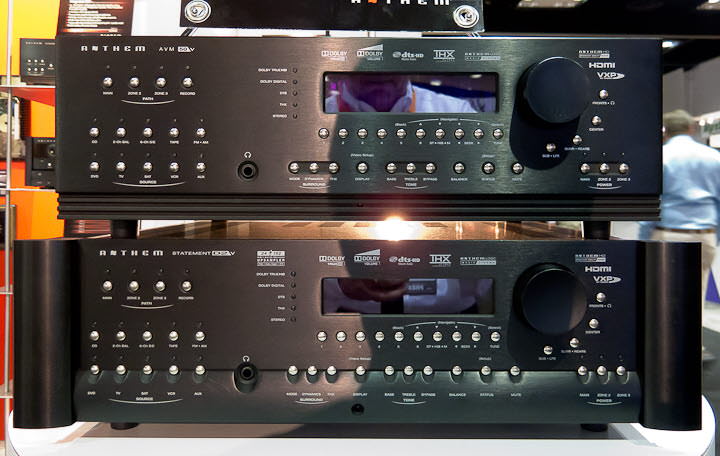 An alternative would be one of the MRX line of AVRs. Shown is the MRX300 ($999), but if you need more than 80 watts/channel, you can step up to the MRX500 ($1499) or MRX700 ($1999).
Of course, you'll need a Blu-ray player to complete your setup. The BLX200 ($799) is a good choice.

I was most interested in the two channel 225 Integrated integrated amplifier ($1499). I'll be reviewing it in the coming months.
Pages: 1 2 3 4 5 6 7 8 9 10 11 12 13 14 15 16 17 18 19 20 21 22 23 24 25 26 27 28 29 30 31 32 33 34