Focal
Focal had a healthy selection of its speakers on display. Shown below, left to right are the Viva Utopia LCRs ($12,500/each), a pair of Sub Utopia EM subs ($TBA/each) and the Stella Utopia EM ($90,000/pair).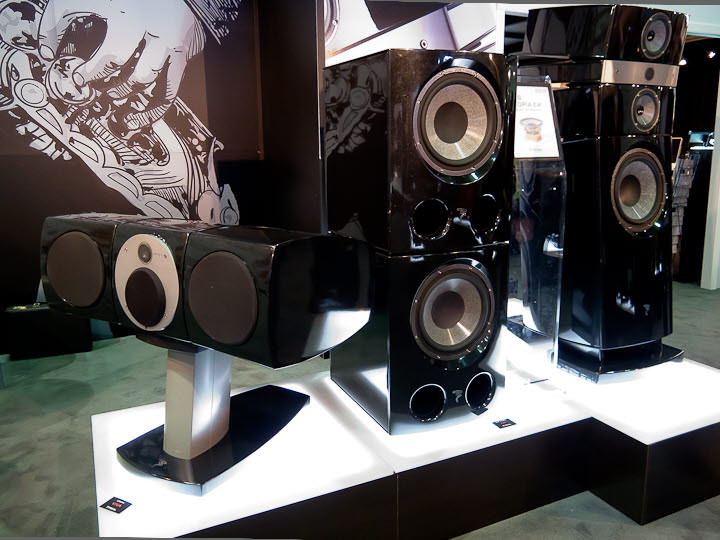 A step down in price are, left to right, the Electra 1028BE ($8495/pair), the Electra 1008BE ($4995/pair), and the Electra 1038BE ($11,995/pair).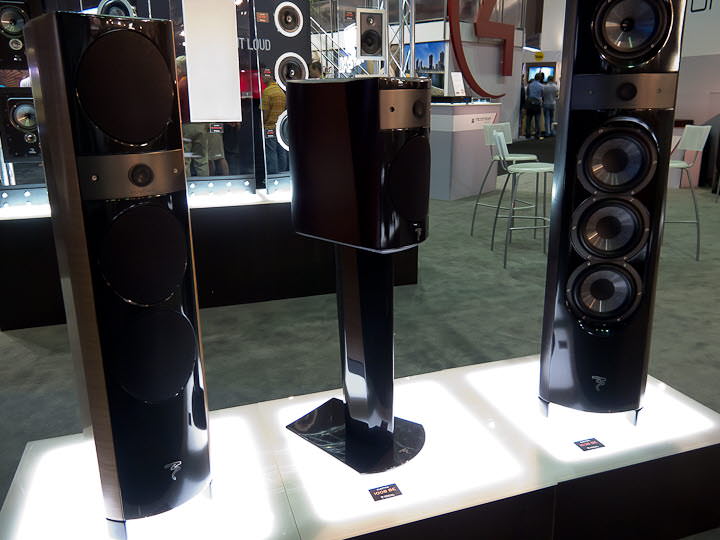 From the latest iteration of the Chorus line, left to right, the 836W ($TBA/pair), the 826W Anniversary ($3495/pair), the SW 800W subwoofer ($TBA/each), the CC 800W center channel ($TBA/each), and the 807W monitors ($TBA/pair).
Pages: 1 2 3 4 5 6 7 8 9 10 11 12 13 14 15 16 17 18 19 20 21 22 23 24 25 26 27 28 29 30 31 32 33 34